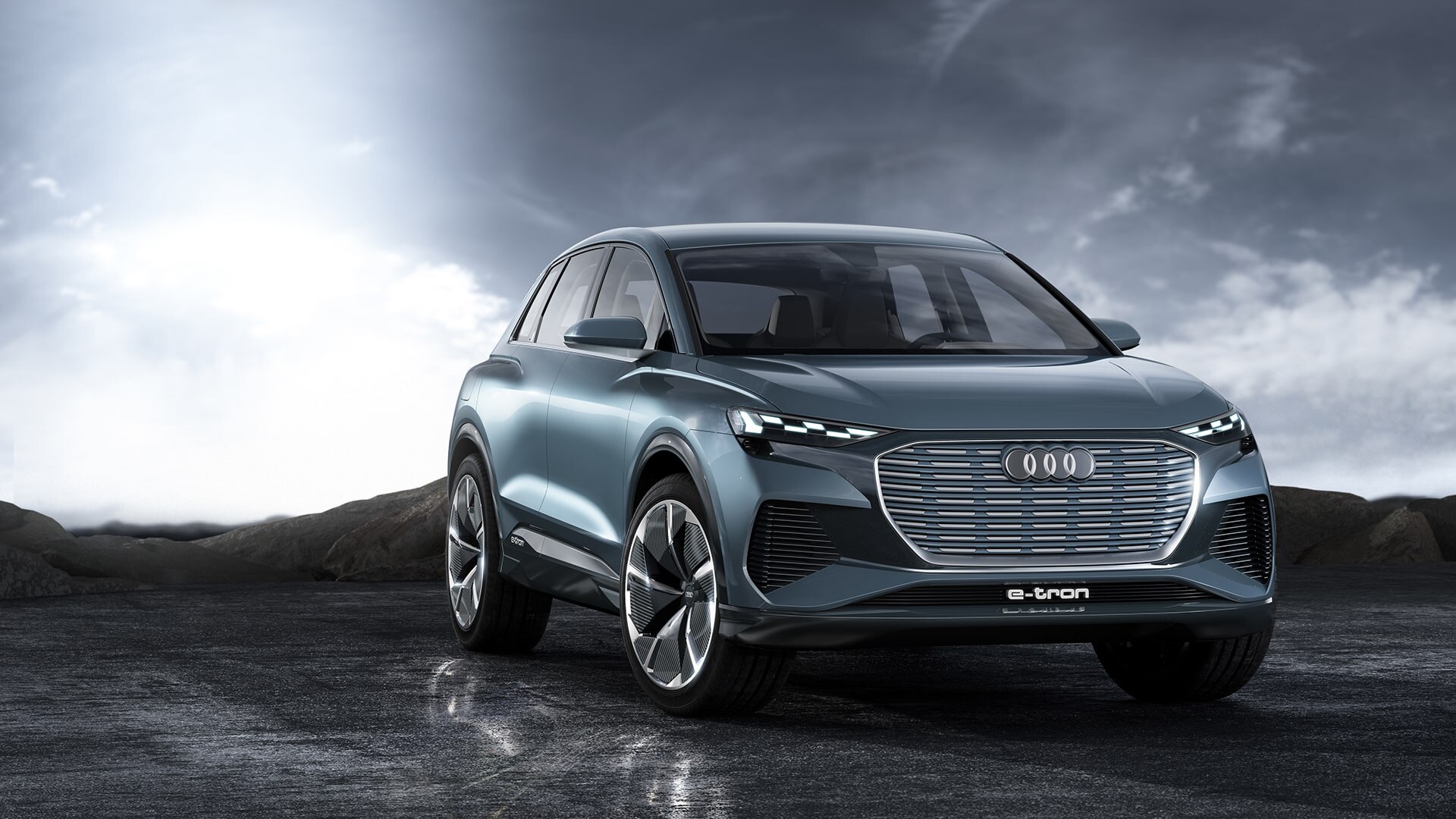 Audi unveiled the concept Q4 e-tron electric vehicle (EV) at the 2019 Geneva Auto Show. When it finally hits Canadian streets sometime in 2021, it will be the cheapest Audi EV available.
From the outside, the Q4 e-tron looks similar to its big brother, but there are a few noticeable, and not so noticeable differences between the two.
One of the not so noticeable differences, and the reason for its cheaper price, is it will be based on Volkswagen's MEB architecture, which was designed specifically for EVs. According to the automaker, this platform will eventually lead to 4 different brands selling up to 27 different models of EV's by 2022. (via Car and Driver)
When it comes to performance, the Q4 e-tron may not live up to many customers expectations. It will come equipped with a 82kWh battery pack, giving it an estimated range of just 329km on a single charge.
Despite featuring dual electric motors and all-wheel drive, the Q4 e-tron will reach 100km/h in 6.3 seconds, and have a maximum speed of 180km/h. (via Audi)
But the most important feature is price. While Canadian pricing has yet to be released, Car and Driver is reporting the Q4 e-tron will start at $45,000 USD ($63,200 CAD). That's nearly $30,000 cheaper than the e-tron SUV, which starts at $90,000 CAD.
But if Audi isn't able to improve on the range and performance numbers, the lower price might not make enough of a difference for many people to want to buy one.