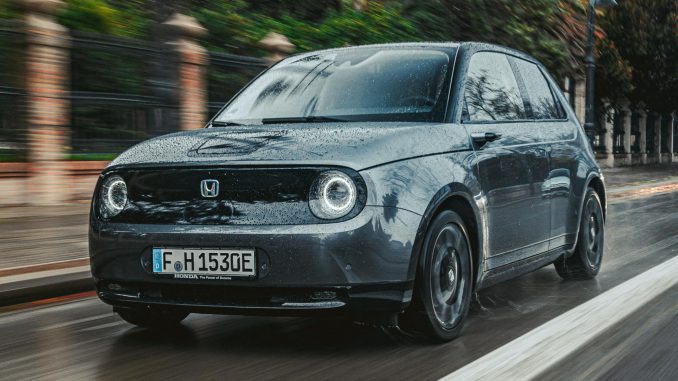 Honda has announced plans to release its first all-electric car, the Honda e, on October 30 in Japan.
The Japanese automaker is hoping smaller is better when it comes to electric vehicles. The small EV will go on sale at a price of ¥54.5 million ($55,200 CAD), and measures in at less than 4 meters long.
Due to its size, it will come with a smaller 35.5 kWh lithium-ion battery (28.5 kWh usable), giving it a range of 280km on a full charge.
Despite its small stature, it will still be equipped with some of the latest technology. The EV will have a digital dashboard made up of five horizontal screens and cameras instead of door mirrors.
The Honda e also has a new self-parking system designed for use in small, narrow spaces often found in urban areas of Japan.
Source: Nikkei Asian Review