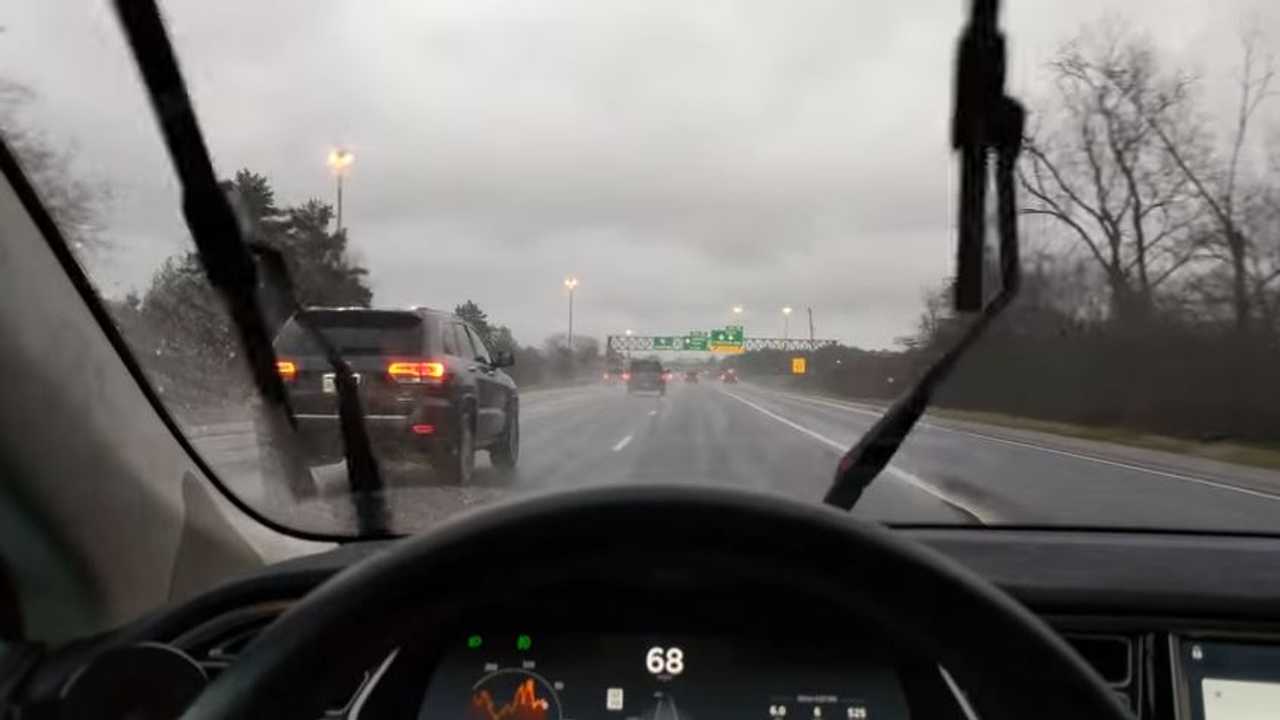 If you've had complaints about Tesla's wipers, then you're going to be happy about this news. Tesla CEO Elon Musk announced on Twitter yesterday that Tesla is currently developing a new neural network called "Deep Rain" to improve its wiper system.
What you might now know about Tesla's current automatic rain-sensing wipers is that they operate differently than any other vehicle with rain-sensing wipers on the road today. Traditionally, vehicles with rain-sensing wipers have a rain sensor to detect when to, and at what speed, to operate the wipers. Tesla vehicles don't have a rain sensor, but instead rely on its network of cameras to determine when to turn the wipers on, and to determine the speed of the wipers.
@tesla @elonmusk Need to adjust sensitivity of wipers. Very late response to the rain when left in AUTO mode. Software upgrades keep messing up wipers and Lo/Hi beam light's sensitivity. Please take a look into it. Not that it is very very important..Just FIO to look into it. Thx

— Yogi (@YogiSC1127) October 14, 2019
Musk went on further to explain that this isn't actually a joke, although it may sound like one, and confirmed that this new neural network will also determine road conditions and adjust the speed of the vehicle while in Autopilot.
It is actually called deep rain, as sort of a joke at Tesla. Takes a surprising amount of deep learning to know when & how fast to move the wipers.

— Elon Musk (@elonmusk) October 14, 2019
This update will of course come via an over-the-air (OTA) software update at no cost to owners, and will not require the new 3.0 hardware computer.