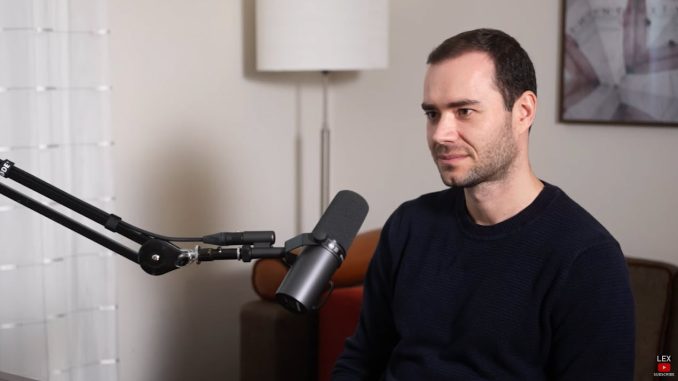 Tesla's former Senior Director of Artificial Intelligence (AI) Andrej Karpathy has revealed in a new interview that he may return to Tesla to work on more than just the automaker's self-driving software, but also their latest product, Optimus.
Karpathy was at the helm of Tesla's AI program until earlier this year when he announced in July he was departing the company while at the tail end of his four-month long sabbatical.
Karpathy talked about a possible return during his interview on the Lex Fridman podcast. Fridman is a research affiliate and lecturer at the Massachusetts Institute of Technology (MIT), and has previously interviewed Tesla CEO Elon Musk multiple times.
During the nearly three and a half hour interview, Karpathy and Fridman discuss a variety of topics from neural networks and artificial intelligence to aliens and the universe.
About half way through the interview Fridman asked Karpathy to explain why he left Tesla, with Karpathy explaining his role at the company had evolved and he was no longer doing what he loved.
"Over time during those five years I had gotten myself into a managerial position, most of my days were meetings, and growing the organization and making strategic decisions about the team and what it should be working on and so on. It was kind of like a corporate executive role, I can do it, I think I'm OK at it, but its not fundamentally what I enjoy," Karpathy said.
Karpathy then touched on a possible return to Tesla for what he called "Act 2," something which would involve him working on more than just autonomous driving.
"I would really be interested in coming back at some point, working on Optimus, working on AGI [Artificial general intelligence] at Tesla, I think Tesla is going to do incredible things."
His former boss was quick to respond, saying on Twitter "Andrej will always be welcome at Tesla."
Another interesting topic of discussion was Tesla's recent decision to drop ultrasonic sensors. Tesla had apparently been considering ditching the sensors for months as Karpathy knew some of the details around the decision, explaining that after looking at the data the difference between having the sensors and not was not significant.
This small difference ultimately led to the decision to remove them.
You can watch the full Lex Fridman Podcast with Andrej Karpathy below. You can also click on the bookmarks below to go to specific section of the interview.