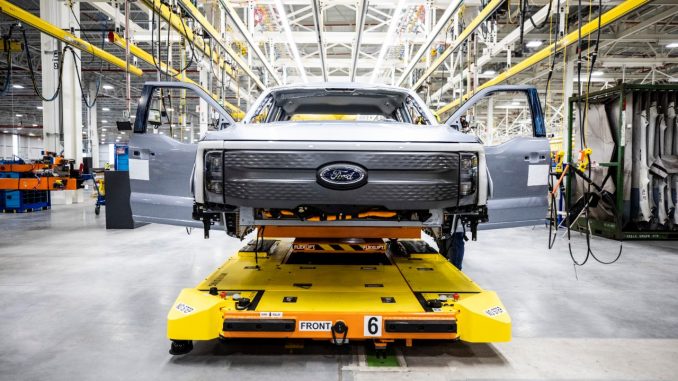 Ford has only just started shipping out the F-150 Lightning to its dealer network, but has been sold out of its 2022 model year for several months. With around 200,000 reservations since announcing the electric truck, the automaker stopped taking orders in both Canada and the United States in early December.
If you weren't able to get your name on the list, it looks like you will have another chance later this summer. According to an internal update for the Ford Fleet Distribution Network Bulletin shared on the Lightning Owners Forum, Ford is planning to start 2023 model year production on October 10, 2022.
Another important date provided in the bulletin indicates production scheduling will begin a few months earlier on August 4.
Unfortunately the exact date for when the orders books will reopen is still marked as "TBD", but with the two dates above it would make sense for Ford to start taking orders some time in July, if not sooner.
Yesterday Ford CEO Jim Farley shared a video showing some of the first F-150 Lightning trucks being loaded onto transport carriers at the Rouge Electric Vehicle Center in Dearborn, Michigan.
They should be arriving at dealers very soon, some of whom are excited at the prospect of being able to apply market adjustments that add more than 50% to the base price of the vehicle.
Interestingly, Ford had warned dealers not to engage in such practices, but apparently some of them do not care and are willing to possibly lose their 2022 model year allocations.
https://twitter.com/jimfarley98/status/1526271156575162368