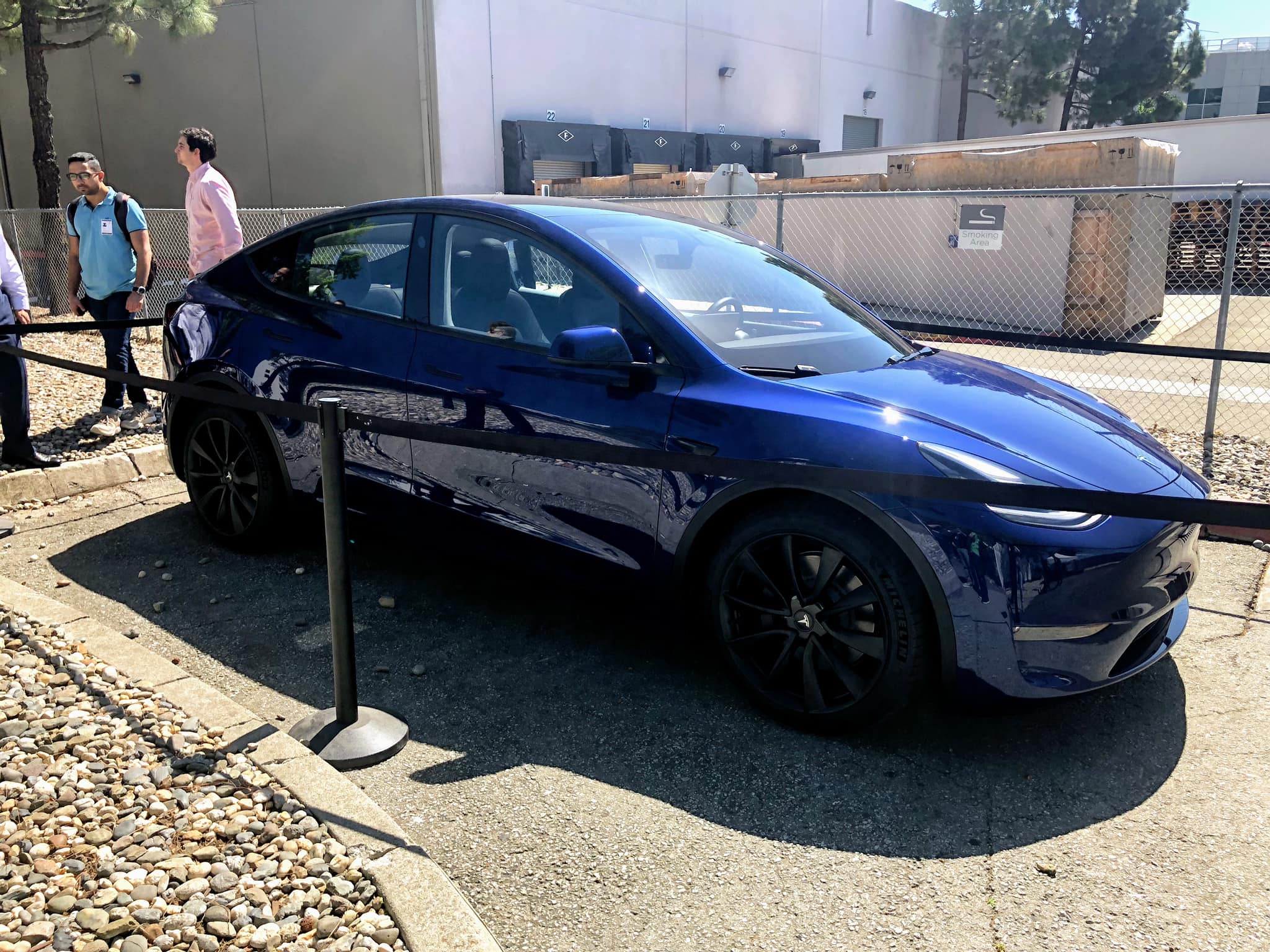 When Tesla CEO Elon Musk unveiled the Model Y, he said there was going to be an optional 7 seat configuration made possible with a third row of seats.
Save with big discounts at your favourite Tesla accessories stores, like 10% off at Tesmanian, TesBros and Nikola Pro, plus many more. Coupon codes at DriveTeslaCanada.ca/deals.
Since then, there have been numerous sightings of prototypes, and many have wondered how practical a third row would be given the size of the car.
We were able to catch a glimpse of the third row in this video of a blue Model Y prototype in California.
Now we have an interior picture giving us a good idea of just how small the third row seating might actually be.
As you can see from the photo, there is very little leg room, making the seats almost unusable for anyone other than small children.
Get 10% off at Tesloid.ca or Tesloid.com with coupon code DTC10 at checkout. Quality Tesla accessories with FREE shipping across Canada and the US.
There is the possibility the third row is adjustable to give more legroom, but even if that is possible, given the slanting roofline for improved aerodynamics and efficiency, moving the third row further back would reduce what would already be limited headroom.
There is also the possibility that this isn't the final configuration for the third row. These are still prototype vehicles, and the seven seat confirmation won't be available until 2021, according to Tesla's website. By the time it arrives, the design might change making the third row a bit more usable.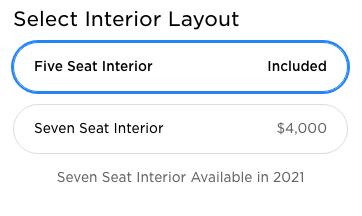 Image source: news-coffee.com