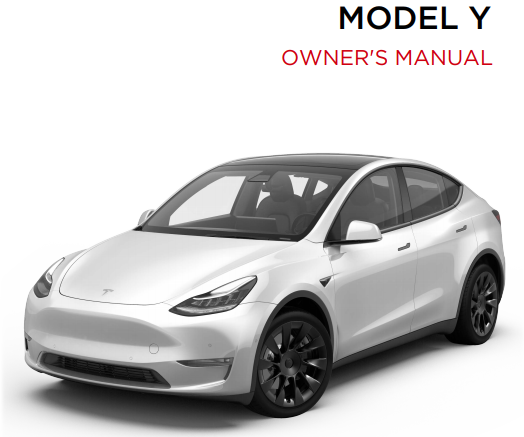 Now that deliveries of the Tesla Model Y have finally begun, Tesla also updated their website with new support materials, including videos and the owners manual.
In order to access the Model Y support page, you first have to set your location set to the US by clicking on the 3 button in the top right corner next to the sign in button.
Once there, Tesla provides two new demonstration video of the new Model Y to go along with the existing videos from the Model 3 that also apply to the Model Y. The new videos show off the rear seats and power lift gate.
Tesla also published the extensive owners manual, finally giving us answers to some of the burning questions we've had of the Model Y since it was announced. You can view the manual by clicking here.
One of the biggest questions that was somewhat answered with the owners manual was whether the Model Y will come with a tow hitch as standard. Unfortunately page 189 of the manual says "Model Y is not equipped with towing".

However, in brackets it also says (if equipped), suggesting that an optional accessory may be coming soon. Since this is the North American manual, it could also be that the tow hitch will come standard in other markets, like in Europe, where the Model 3 can currently be ordered with an optional towing package.
Other interesting information contained in the owners manual includes:
There is one USB-C and one standard USB port in the center console (two USB-C in the rear)
The Model Y still has a 12v battery like the Model 3, despite rumours it would not
The wireless phone charger is not mentioned as being sold separately, so it should be standard across all versions of the Model Y
If you spot anything interesting in the owners manual, let us know in the comments below.