Tesla has updated the Model Y Design Studio for European countries, indicating production of the electric SUV at Giga Berlin could be just months away from beginning.
Until now, the Design Studio showed production as "Beginning in 2021". In an update yesterday, the automaker became a little more specific with their estimate saying production of the Long Range variant will begin in "mid-2021". The Performance Model Y shows no date.
Drive Tesla found reference to this change in Germany, Belgium, Spain, and multiple other European countries.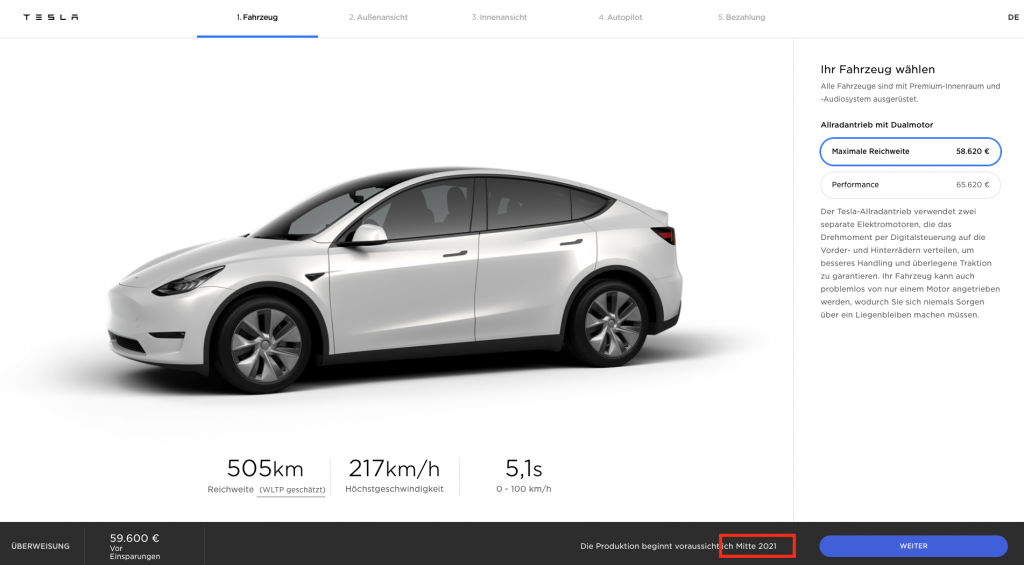 While it may not seem like much, the change is a significant one.
In October last year CEO Elon Musk revealed the Model Y produced at Giga Berlin will be the first to have the integrated battery packs featuring the new 4680 cells. The integrated battery pack would also mean the introduction of single-piece front and rear castings for the electric SUV.
That is a lot of new technology to introduce and ramp up in such a short amount of time. Since the targeted date is only about five months away, Tesla could also be planning to import Model Y's produced at Giga Shanghai. It wouldn't be the first time it has done something like that as the automaker began exporting Model 3's to Europe last year.
Whatever ends up happening, it looks like Model Y's will be hitting European roads sooner than many people thought.