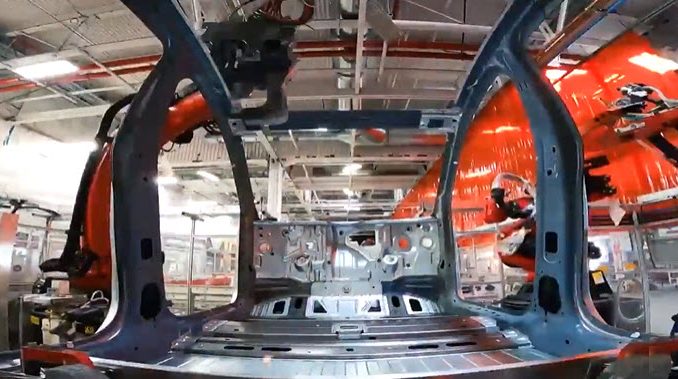 Tesla last night shared two new videos showing off two different parts of the Model Y manufacturing process.
Last month a drone flyover caught the first glimpse of Fremont's Giga Press in action. Now the automaker has shared an up-close video showing a freshly pressed Model Y casting being removed from the massive machine.
With 6,000 tons of pressure, the Giga Press has been able to reduce the number of parts required for the rear underbody from more than 70 to just one.
More goodies from Tesla!

— Drive Tesla 🇨🇦 #FSDBetaCanada (@DriveTeslaca) February 5, 2021
Another video shared by the automaker shows the Model Y moving through the body shop at Fremont. Starting off as just a bare skateboard and firewall, we see the robots adding more sections before humans join the process to add the doors.
Interestingly Tesla deleted the tweet shortly after posting it, but was saved and posted to Reddit.