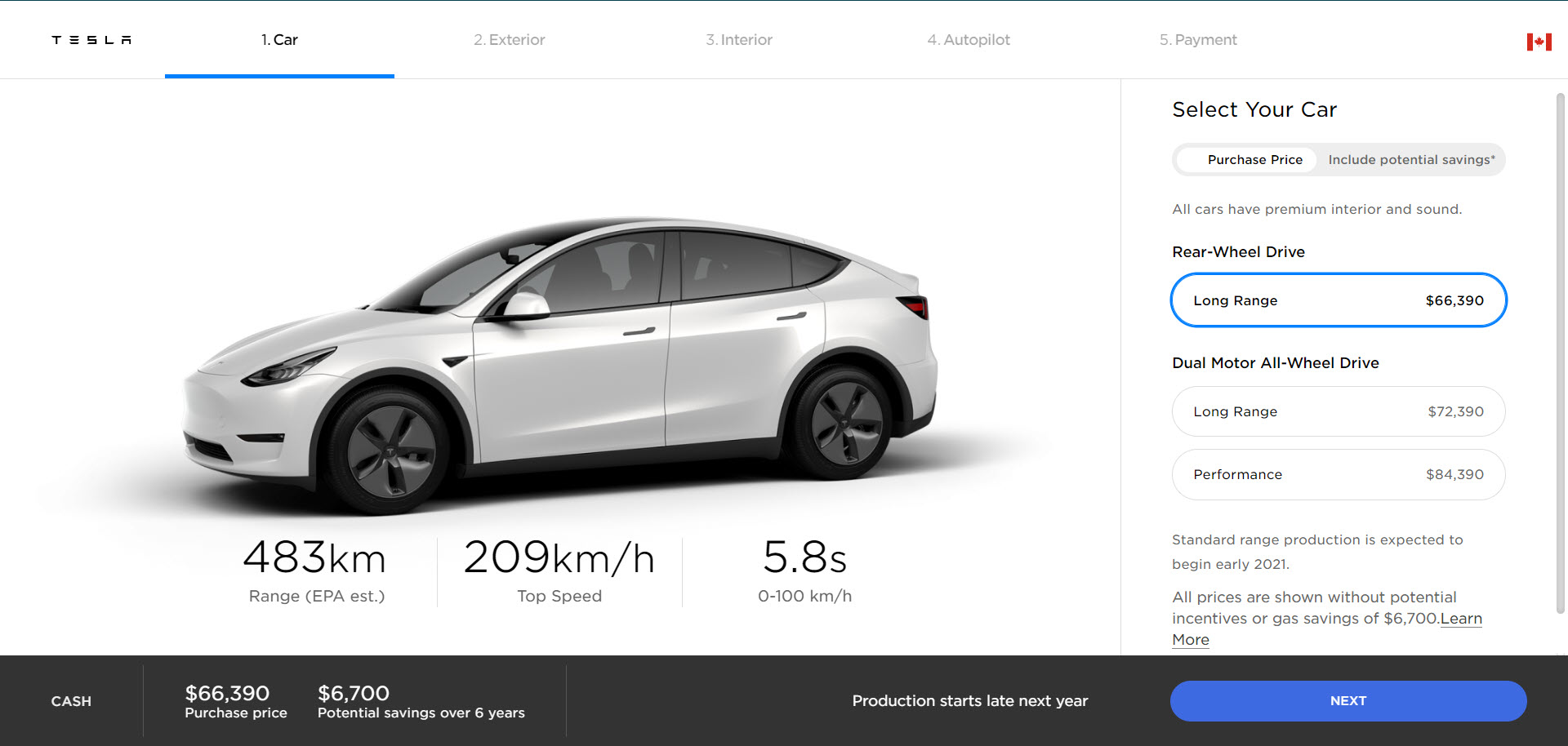 The saga that is the Long Range Rear-Wheel Drive (LR RWD) Model Y is still alive. Tesla has recently updated the accounts of reservation holders, giving new hope to the possibility the elusive variant might one day get produced.
If you don't know about the LR RWD variant, it was announced on the night of the Model Y reveal in March 2019. Since then the car has all but disappeared off Tesla's radar, with CEO Elon Musk saying the company had "too much product complexity" when asked in February 2021 if it was ever going to be made.
Given the lack of communication regarding the ultimate fate of the LR RWD Model Y, some customers have opted to convert their orders to All-Wheel Drive (AWD) variants, or cancelled them entirely.
For those customers that have held on to their early reservations, they have seen a strange update to their accounts.
After logging in the order status has been changed to say "Your delivery is on hold". Based on images provided to Drive Tesla by LR RWD reservation holder @MFrunker, his delivery is on hold until December 31, 2021.
Underneath the new status is a button that says "I'm Ready" which is supposed to be clicked to complete pre-delivery tasks to prioritize your order if you're ready to take delivery.
After clicking this, customers are taken to a "Prepare for delivery" screen, which contains the usual jargon about confirming information as the date approaches.
We have been able to confirm the status change with several other readers in both Canada and the US. The on hold delivery date appears to be different between customers as well, with one reader in the US reporting a date of October 5, 2021.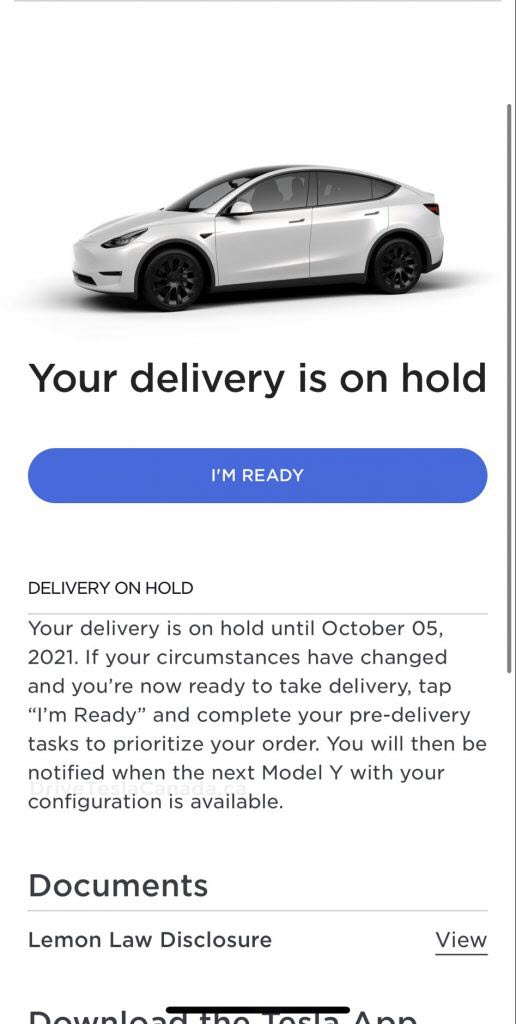 This isn't the first time LR RWD reservations have appeared as "Prepare for delivery", but the new "on hold" status is definitely something that has not been seen before.
Could it be that Tesla is actually preparing to begin producing the LR RWD Model Y?
If you have a reservation for one, let us know if you also have the new status, and what your "on hold" date is in the comments below. You can also email us at tips@driveteslacanada.ca.