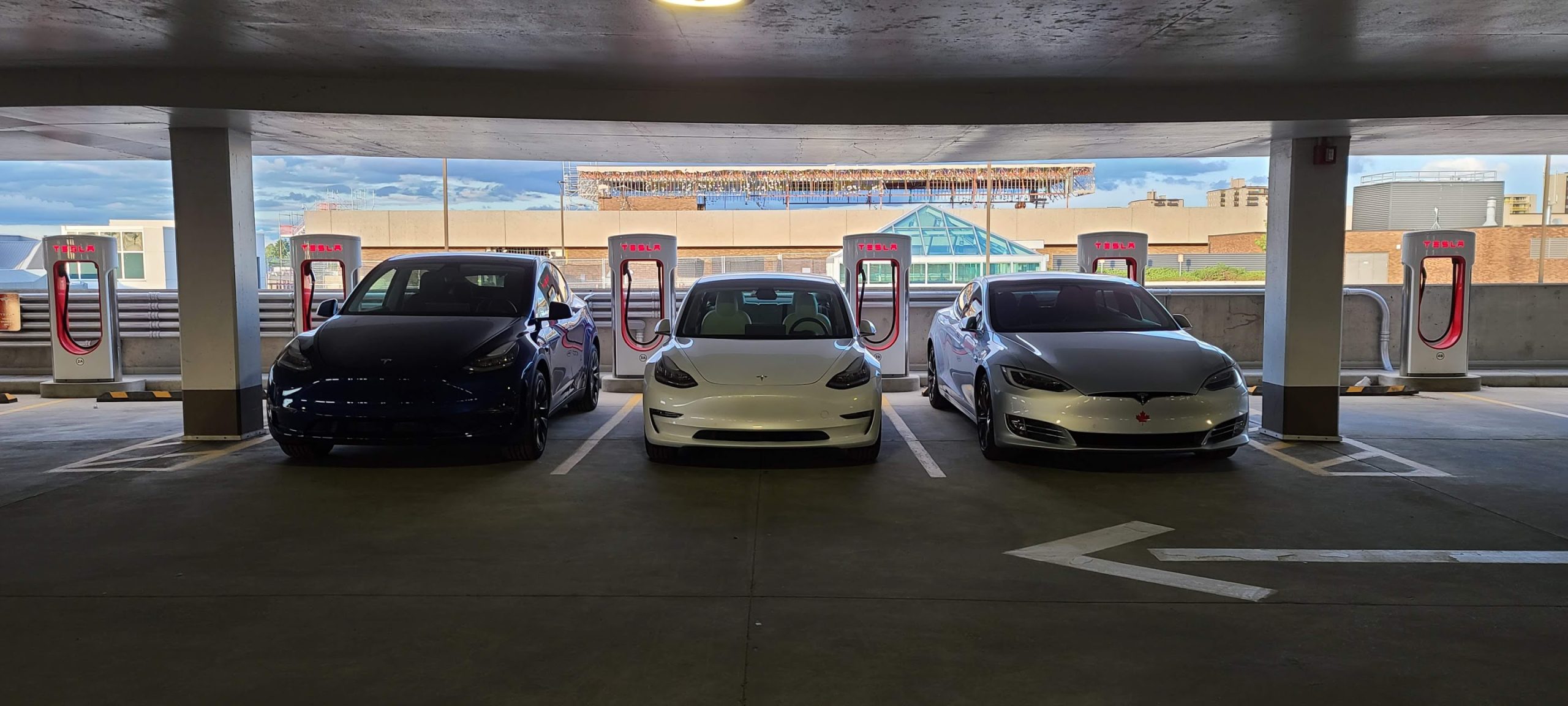 With deliveries of the Tesla Model Y picking up pace in Vancouver and Toronto for a big end of quarter push, Edmonton has joined the fray welcoming their first Model Y.
The delivery, which took place on Friday June 26 at the Calgary location and then driven home to Edmonton, was a gorgeous blue Long Range AWD Model Y with the optional 20″ Induction wheels.
The Tesla Owners Club of Alberta tells Drive Tesla this was one of the first Model Y deliveries to take place in the province.
The club was quick to give the first-time Tesla owner a warm welcome, by having a celebratory photo-shoot at the local Supercharger station at Southgate Center, as seen in these photos shared with Drive Tesla.
Joining the mix was a white Model 3, which you may know as the famous PANLGAP Model 3, and silver Model S, proudly representing the red maple leaf front and center.
Make sure you're following us on Twitter for all the latest Canadian Tesla Model Y news and information.