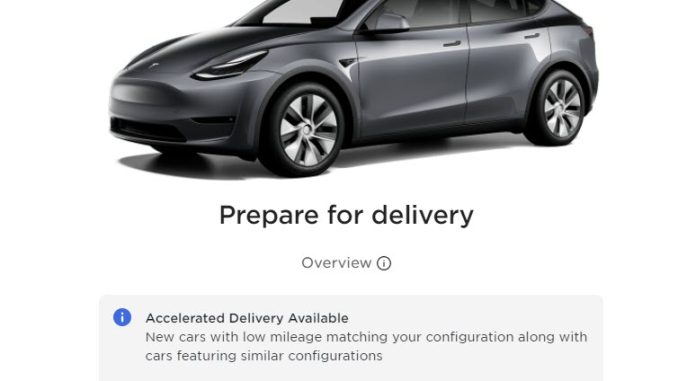 It looks like Tesla is about to start customer deliveries of the all-new Model Y Standard Range with a structural battery pack and 4680 cells. The automaker has started emailing Model Y reservation holders that live near Giga Texas to give them the option to change their order to the new configuration for faster delivery.
According to a copy of the email titled "Accelerate Your Model Y Deliver" sent to Ganesh (@mmsganesh), who lives in Austin and has a 7-seater Long Range variant on order, Tesla says he can switch to their "latest configuration and take delivery within weeks". The email says that delivery will be "one of the first vehicles built at Gigafactory Texas" and the offer is "currently only available in the area."
The email instructs him to go to his Tesla account to check for inventory, where he was able to find three 2022 Model Y All-Wheel Drive vehicles. Although they don't specify that they are the Standard Range model, the 279 mile (449km) range is the giveaway.
The listings also confirms the base price of $59,990 for the vehicle that we first reported last month, and conveniently shows how much more he will be paying compared to his existing order.
It also looks like these orders will receive a 1-year Premium Connectivity Trial, instead of the 30-day trial that is now standard on new vehicles.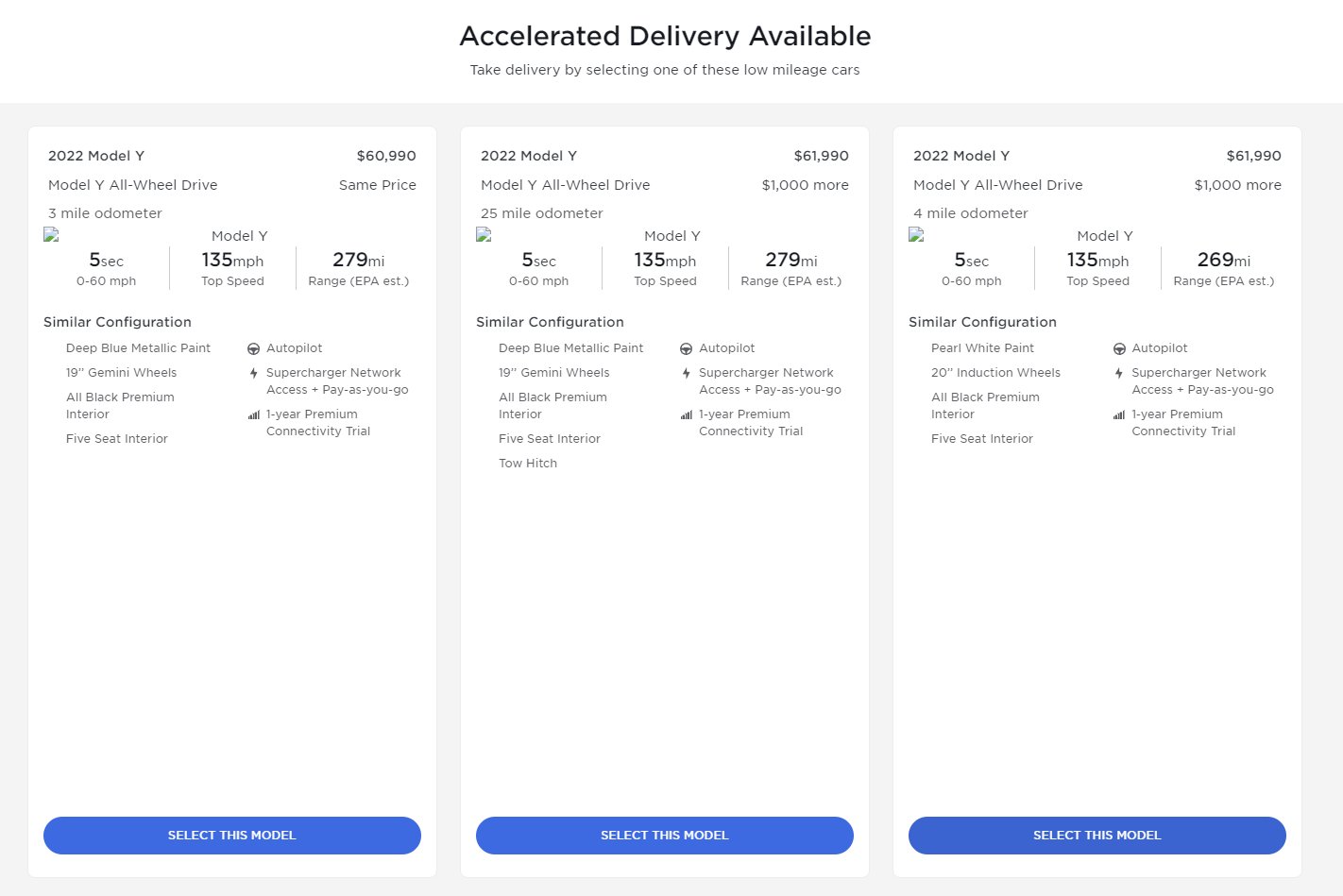 Unfortunately the email doesn't state when deliveries will begin, except to say that if they take Tesla up on the offer, delivery will be "within weeks."
Tesla officially announced the new variant at the Cyber Rodeo at Giga Texas last month, and handed over at least 20 of the new vehicles to employees. A leaked internal memo later revealed the pricing, but did not say when it would be officially announced.
Now a little over one month later it looks like the first customer deliveries are set to begin.
If you have received the same email, let us know in the comments below.