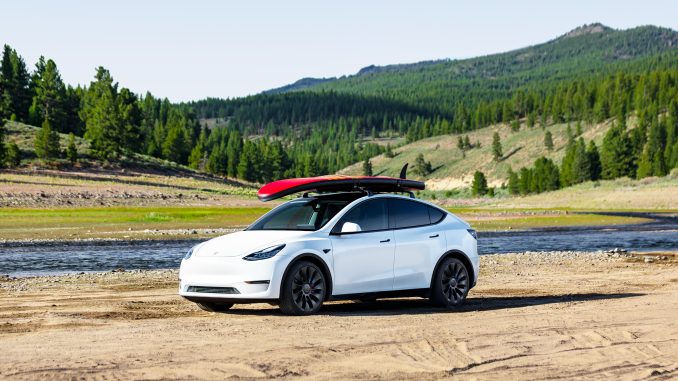 An all-new Tesla Model Y version has been added to the United States Environmental Protection Agency (EPA) website.
However, the addition brings more questions than answers.
InsideEVs discovered the new Model Y is listed as "AWD" on the EPA site.
However, it is not like the existing "Long Range AWD" on the site.
Is this a new AWD version with the dual-motor powertrain but a different or smaller battery?
It appears it might be? As per the EPA website, the new "AWD" version has a 279-mile (449km) range and a slightly better efficiency than the "Long Range AWD".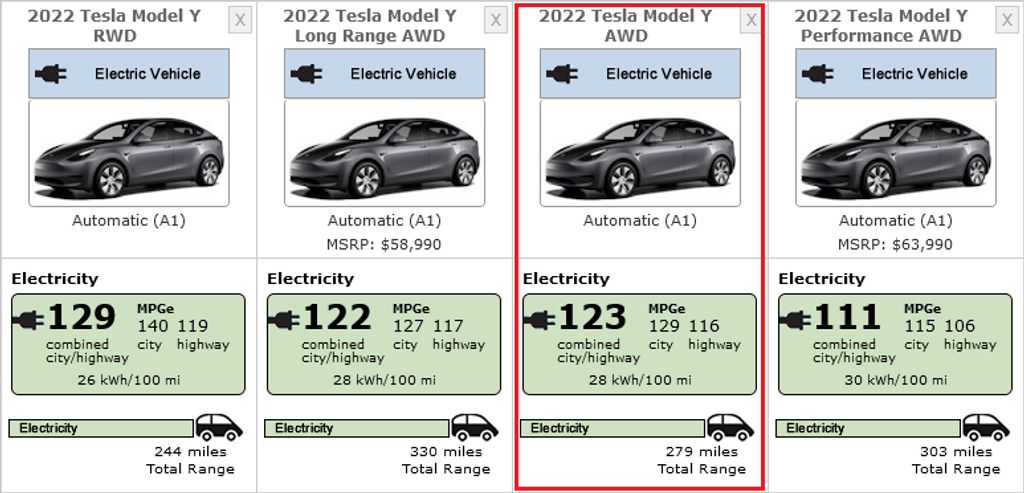 There is no new information on the Tesla website about a new Model Y version. Nor has Telsa released anything about a new vehicle version for 2022.
One would think it might be the first Tesla with the new 4680 cells, but the efficiency doesn't seem to be a big enough difference from the current battery packs in the Model Y.
However, it could be a new LFP powered Tesla. The lower range and similar efficiency as the "Long Range AWD" would seem to fit this narrative.
Is Tesla moving to LFP batteries with surging prices in nickel?
I guess we will find out, but this addition to the EPA website certainly has us asking many questions. More to come on this, we are sure.
Standard Range Tesla Model Y to return to North America later this year with larger LFP battery: Rumour
Source: InsideEVs