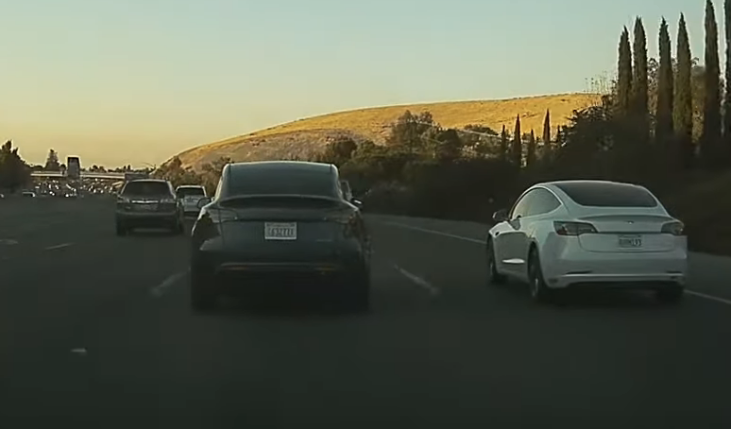 The number of Tesla Model Y sightings has hit record highs in recent weeks, as the California automaker appears to have begun road testing and long-range testing of the new electric SUV.
This video was taken from the TeslaCam on a Model 3 in San Jose California. The Model Y approaches and passes the Model 3, ending up side by side with another Model 3. This fortunate situations lent itself perfectly to get a good size comparison with the Model Y's little brother.
Clearly you can see the extra height of the Model Y, being about a foot taller than the Model 3. That added height will mean more room for passengers, as Tesla plans to have a 7 seat configuration available for sale by 2021.
The Model Y is available for pre-order now, with prices starting at $66,390 for the Long Range version, up to $84,390 for the Performance version. We also recently learned the Model Y is ahead of schedule, and is now slated for a summer 2020 release.