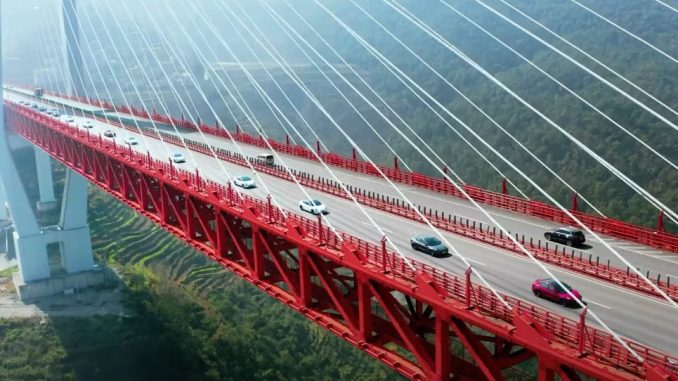 A Tesla owner in China has convinced 30 of his fellow villagers into buying the electric car and in the process has turned his small home village into a Tesla village.
They now have so many Model Ys they offer them as adventurous accommodation for tourists visiting the remote village in Yunnan province in southwestern China.
"Owner in China literally turns his village into a Tesla village. As the 1st Tesla owner in the village, he referred others to buy Tesla. Now the village has more than 30 Teslas. Villagers use Model Ys as extra hotel rooms for tourists & business is thriving", says Chinese Tesla ambassador @Ray4Tesla who shared the video on Twitter.
Tesla village is apparently a hot tourist destination in the Chinese mountains and its residents must live a good quality of life to afford quite an expensive electric vehicle like Tesla.
The video is in Chinese and we unfortunately do not know exactly what it says. However, it displays the 30 Teslas driving through some amazing landscapes, which is a great advertisement for both electric car make and country of China.
You can watch the full video below.