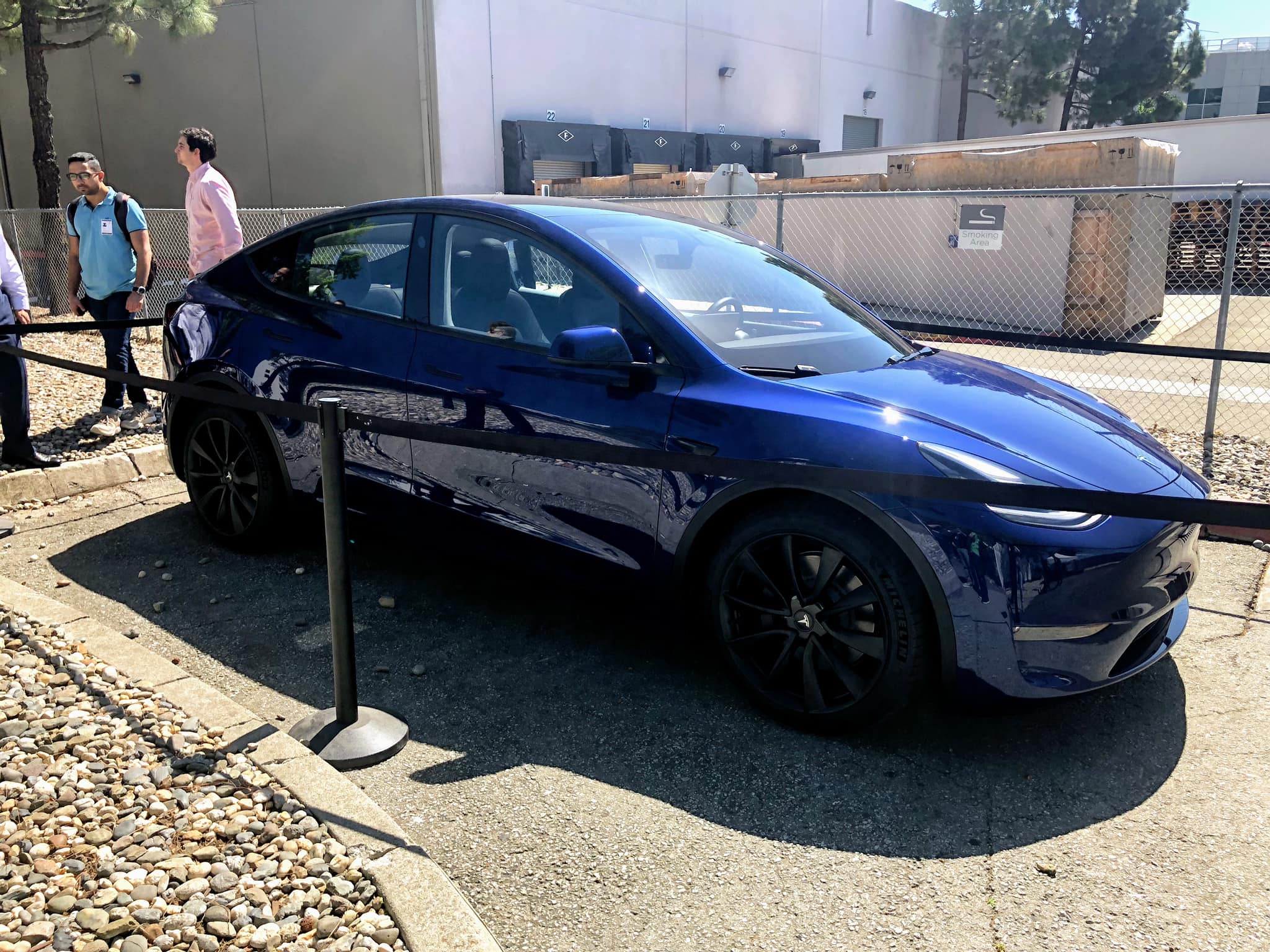 Tesla is well underway with road testing their new Model Y, with plenty of sightings hitting the internet recently. Tesla CEO Elon Musk also recently announced that production of the SUV is ahead of schedule, and the first deliveries can be expected by Summer 2020.
Save with big discounts at your favourite Tesla accessories stores, like 10% off at Tesmanian, TesBros and Nikola Pro, plus many more. Coupon codes at DriveTeslaCanada.ca/deals.
What all of the sightings haven't been able to show us is what the third row of seating for the optional $4,000CDN 7-seat configuration looks like. Now here is a glimpse, with a walk around video and several photos of a blue Model Y on display in California.
From the video and picture above it appears the third row seats will be quite the squeeze to get in to. The sloping roofline of the Model Y might also provide very little headroom for anyone other than small children.
Unless Tesla somehow changes the design by the time the car rolls off the factory floor with the 7 seat configuration, it remains to be seen how they will be able to get any adults in these third row seats.
Get 10% off at Tesloid.ca or Tesloid.com with coupon code DTC10 at checkout. Quality Tesla accessories with FREE shipping across Canada and the US.
Check out the video and full gallery below. Do you think Tesla will change the design before deliveries begin for the 7 seat configuration in 2021?
Photos and videos courtesy Chris Suen.