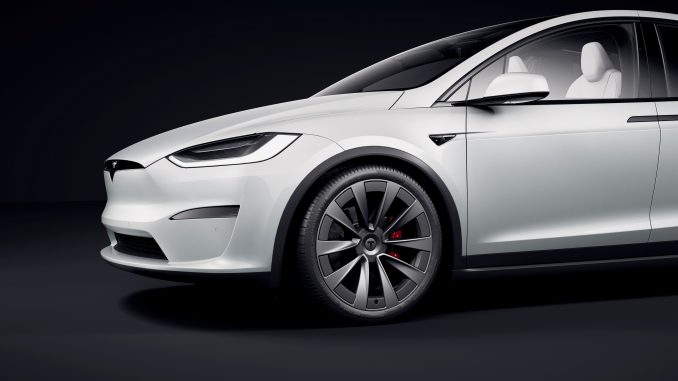 Thursday was a bad day for a number of Model X reservation holders as many reported their estimated delivery dates have fallen as far back as April 2023.
One such reservation holder was Erik (@teslainventory), who shared on Twitter that his Tesla account is showing his Model X is now estimated to be delivered somewhere between December 2022 and April 2023.
This would be a significant delay for anyone, but it is particularly bad for Erik since if the delivery estimate is accurate, it is already about 500 days since he placed the order and will be two years until gets behind the wheel.
My X had an estimated delivery of July 2022…. It just updated to DECEMBER 2022-APRIL 2023! WHAT???? That would mean it'd have been ordered 2 years before delivery. What's up @elonmusk . A little update/clarity on Model X rollout would be appreciated. pic.twitter.com/IMfeQXGxRC

— Erik in DÆrik (@teslainventory) May 19, 2022
While seeing a single delivery date change is not uncommon, Erik was not alone as many others reported seeing the exact same change in their account.
https://twitter.com/RyanZohoury/status/1527302264494313478
https://twitter.com/klwtts/status/1527300354328567811
UPDATE 4:26PM PST: After publishing our story, one of our readers reached out to let us know their order has been pushed back even further and has a window of April 2023 to July 2023.
Damn, it's true!!! 😭 pic.twitter.com/65b0dn49g6

— Teslon (@teslaXandY) May 19, 2022
These extended delivery dates point to continued trouble Tesla may be facing in ramping production of the new design.
Elon Musk has commented on the production issues before, saying they "dropped the ball badly" and the decision to stop production in December 2020 was "idiotic." These comments came three months ago after criticism of a lack of updates on delivery dates.
We dropped the ball badly regarding new Model X production ramp & still haven't fully recovered. Was idiotic to stop production of old X in Dec 2020 when there was still plenty of demand!

— Elon Musk (@elonmusk) February 9, 2022
According to Tesla's Design Studio, current orders for the Dual Motor All-Wheel Drive variant are showing estimated delivery dates of between January 2023 to April 2023, while the Plaid variant can be expected in a shorter timeframe, currently estimated between August and October 2022.
If you have a Model X on order in Canada, let us know in the comments below what your estimated delivery date it, and when you first placed the order.