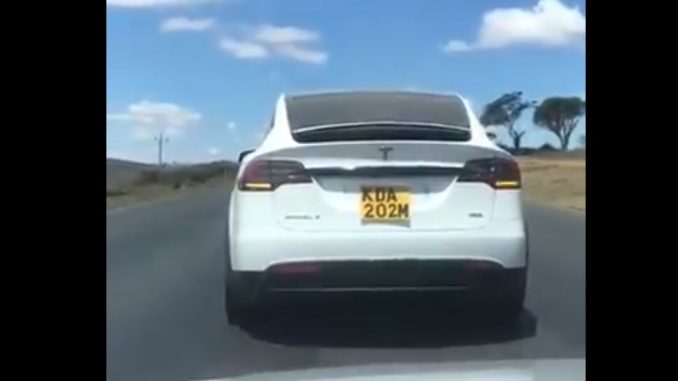 There is one very happy new Tesla owner in Kenya today as reports of the first known Model X in the African nation have appeared on social media.
As is to be expected, the owner was quick to turn on the Model X's dancing easter egg and show off the EV to passersby.
Is this the first Tesla in the country? pic.twitter.com/F1QtGU1A8x

— SARUNI ᴼᴳ (@SaruniBM) November 1, 2020
Driving a Tesla in Kenya is one of the best places in the world to do so because of the country's green energy sources. According to Clean Technica, up to 93% of the country's electricity comes from geothermal, wind, hydro, and utility-scale solar isntallations.
Importing a Model X into the country isn't cheap however. There are a number of fees and taxes to consider, including an Import Duty, Excise Duty, Value Added Tax (VAT), Railway Development Levy, and Import Declaration Fee. Add in the shipping fees and customs clearance charges and it will add more than 5 million KES ($60,000 CAD) to the already expensive base price (via Gadgets Africa).
TRENDING IN KENYA 🇰🇪
Brand new Tesla just hit the streets 🔥 😜 pic.twitter.com/0aRq0Va1py

— Electric Drive Africa (@africa_electric) November 2, 2020