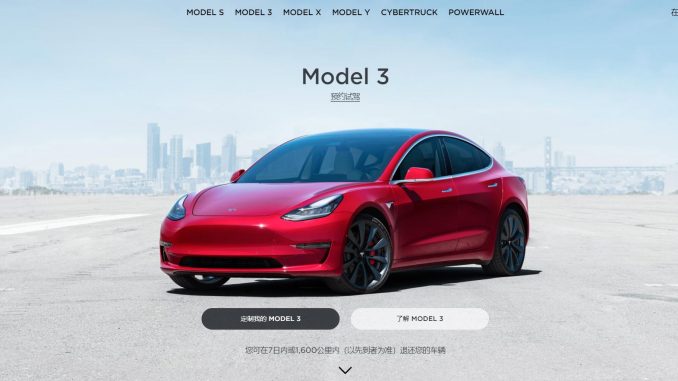 Customers ordering a Tesla Model 3 in China are going to have wait a little longer than usual as delivery timelines have been extended to more than a month.
According to Tesla's Design Studio, the current wait time is indicating a 4-6 week delay, which is much higher than the usual 1-2 weeks.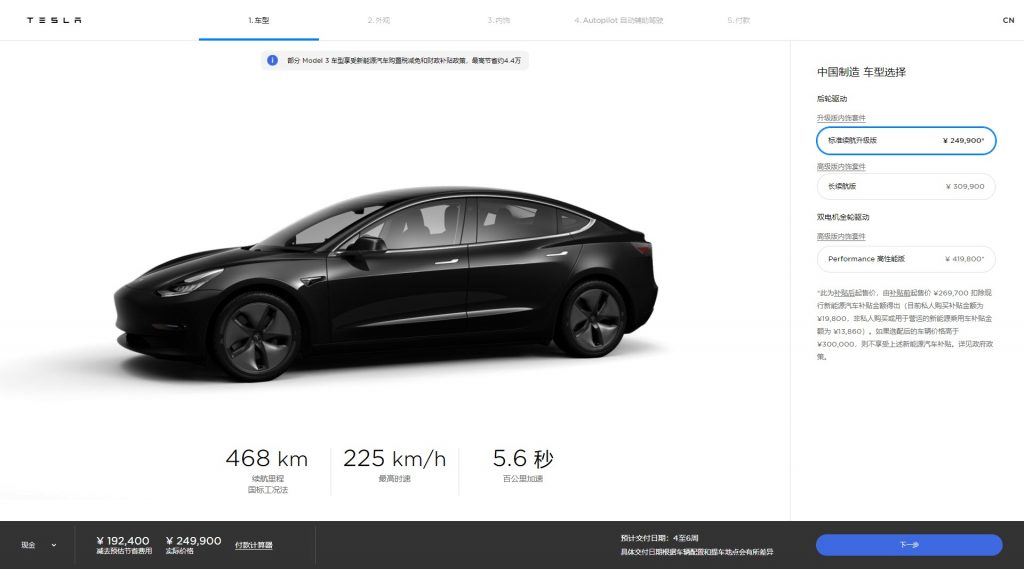 What could be causing the unusually long delivery dates? Don't tell the critics, but the usual suspect is demand outstripping supply. Giga Shanghai has ramped up production to 250,000 units per year, or a little over 20,000 per month. With nearly 80,000 units sold in the first three quarters, and made-in-China Model 3's now being exported to Europe, this is the likely cause.
Evidence of this can be seen in photos of Tesla stores in China being packed with customers all day. The recent surge in interest comes after a new policy was implemented in late October that restricts non-Shanghai registered vehicles from using major city roads at certain times of the day.
Another contributing factor is also the recent price drop announced in China last month. The Standard Range Plus (SR+) was lowered by about $4,400 CAD to ¥249,900 ($48,905 CAD), including available incentives. The RWD LR Model 3 was reduced even further to ¥309,000 ($60,400 CAD) after incentives.
Cars currently being built out of Giga Shanghai appear to have a mix of pre-refresh and refresh items based on recent sightings. Yesterday we reported that a Model 3 in China with chrome trim was spotted for the first time with new headlights.
Another differentiating factor between cars being made in China and those coming out of Fremont is the inclusion of the new LFP batteries at Giga Shanghai. With a boost in range, the new batteries can also charge faster and be fully charged to 100% without impacting its lifespan.