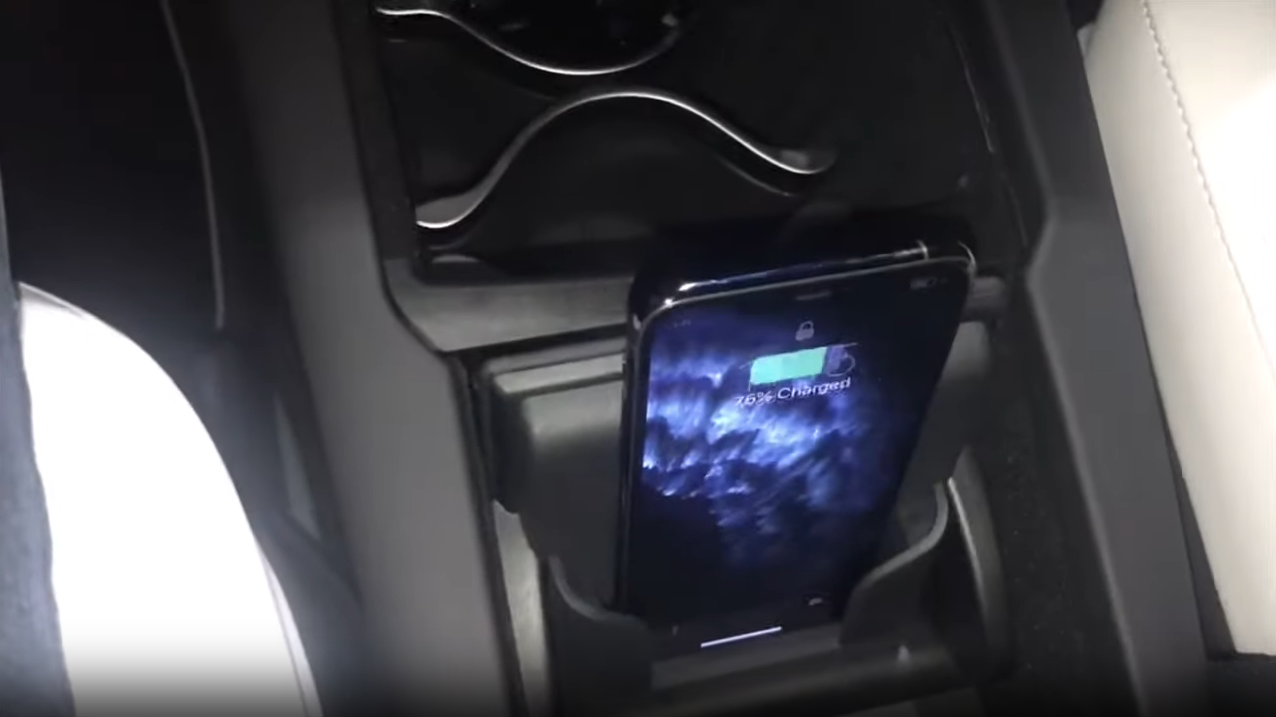 It appears as though Tesla has quietly introduced a rumoured new feature in the latest Model X vehicles, as a new owner has discovered a wireless charger in the center console of his Raven Model X.
The owner, Subadad on Reddit, made the discovery after realizing the center console on this Model X appeared to be different than the center console in his other 1-month old Model X.
"Just picked up my Model X and noticed that the center console that stores the USB was different than my wife's that we picked up a month ago. Both are 2020 models."
From the video, the phone cradle appears to have flexible sides to accommodate the wide array of sizes that mobile phones come in these days. It also appears to be plugged in to a USB ports located in the center console. That is surprising because you would think Tesla would have hard-wired this charger instead of taking up one of only two USB ports available.
This new wireless charger for the Model X and S is not a complete surprise, as Tesla hacker @greentheonly recently discovered mention of it in the Tesla source code.