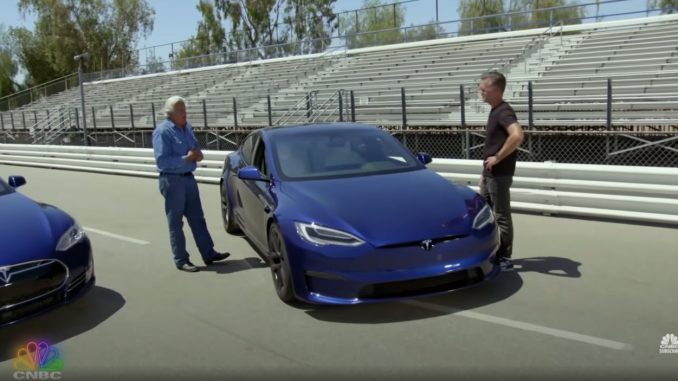 Jay Leno's Garage will finally be airing a segment on the Tesla Model S Plaid setting the new record for the fastest production car over the quarter mile on Wednesday night.
In advance of the show, CNBC has uploaded the segment to their YouTube channel.
The six-minute long video features Leno and Tesla's lead designer Franz von Holzhausen discussing what's new in the latest version of the Model S.
Tesla Model S Plaid sets new record for fastest quarter-mile time of any production car
We also get to see Leno get behind the wheel and set a new (shortlived) quarter-mile time for a production vehicle.
CNBC will air the segment on Wednesday at 10:00pm EST (7:00pm PST), but you can catch it below.