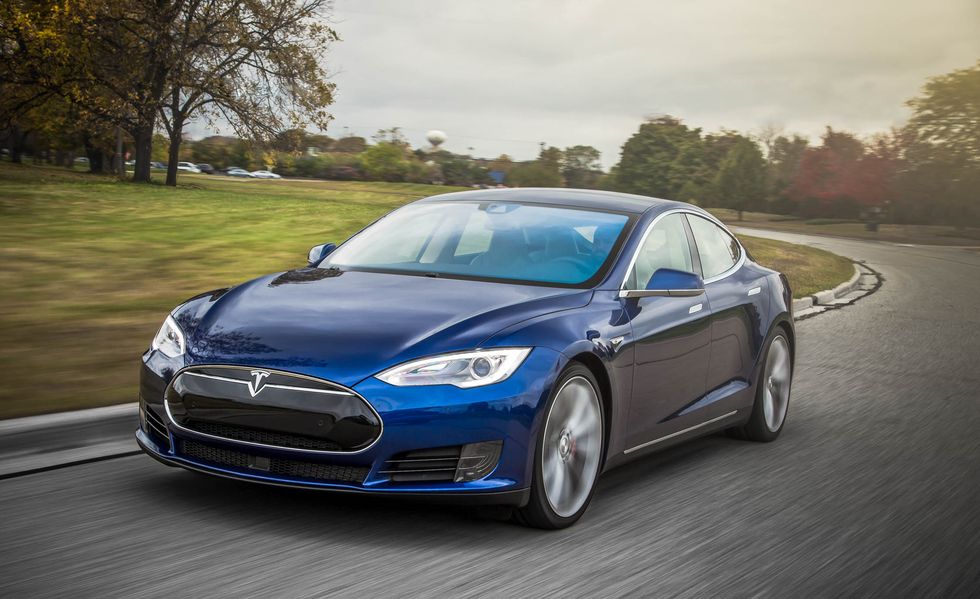 Earlier this week the 2012 Tesla Model S was named by Time Magazine as one of the top 10 gadgets of the 2010's. Now the Model S has won more praise, this time from Car and Driver, as it made the list of the "Top 10 Quickest Cars of the Decade".
This time it was the 2015 Tesla Model S P90D that was recognized as the 8th fastest vehicle on the list, and the only electric vehicle to make the cut. Tesla could have placed higher on the list, but apparently Car and Driver wasn't allowed by Tesla to test them. We're not exactly sure which vehicles they're referring to, as I'm sure Car and Driver could have gotten their hands on any number of Tesla's, without having to go through Tesla officially.
In recognizing the P90D on their list, Car and Driver said that it was "the first sub 3.0-second zero-to-60 mph sedan we ever tested, reaching the speed in 2.7 seconds."
Car and Driver listed the 2015 Porsche 918 Spyder as the quickest car of the decade, with a 2.1 second 0-60 MPH time. The Tesla also outranked the 2020 Chevrolet Corvette (#10) and the 2019 Porsche 911 GT3 RS (#9).
h/t [Teslerati]