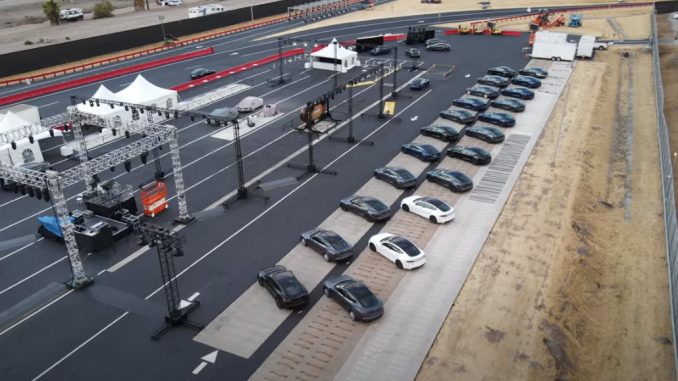 The day every Tesla fan has been waiting for has finally arrived – the Model S Plaid delivery event. Invitations were sent out earlier this week, and a recent drone flyover of the event area reveals what's in store when they show up later tonight.
In a video taken earlier this morning, Tesla Fremont Flyover captured the factory's test track being set up for tonight's event. More than 20 Model S Plaid vehicles were seen in the area, with most of them lined up indicating some lucky owners could be driving away in their new cars tonight.
What will definitely be happening is test drives to show off the car's sub-2 second acceleration. Tesla has set up their signature lighting structures for the car to drive through on the straight section of the track, much like when the Roadster debuted in 2017.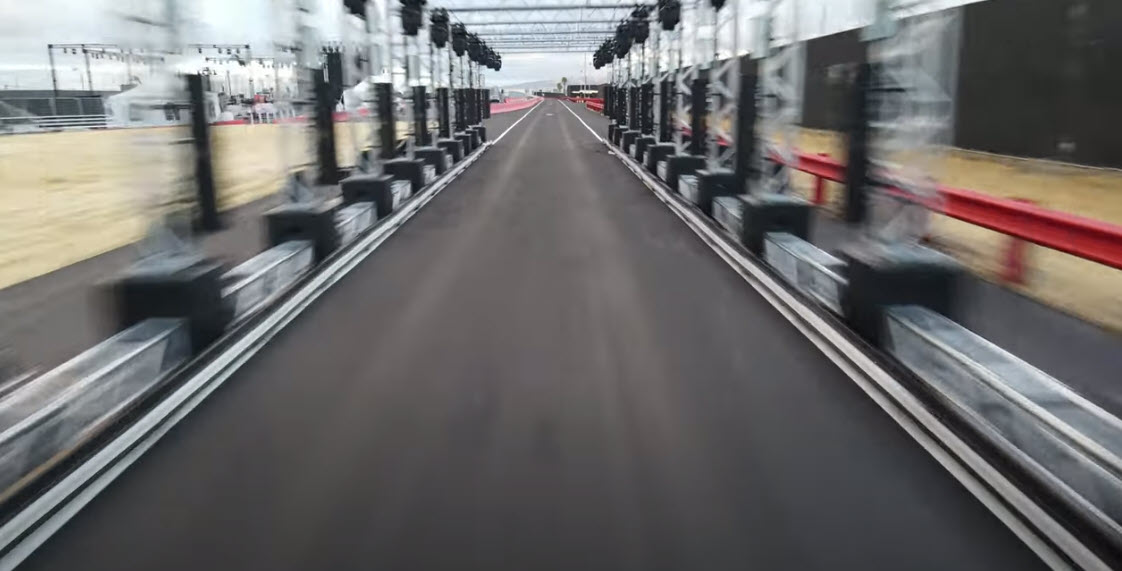 Near the center of the track there is also a test car held up sideways, showing off the undercarriage of the Model S. It is difficult to tell if Tesla is hinting at a structural battery pack here, but they are not hiding the fact it has the world's lowest drag coefficient of any car of just 0.208. This figure has been known and posted to Tesla's website for some time.
Perhaps more interesting though are the two cars behind it that are hidden under covers. The car with the darker cover appears as though it could be a Model Y, but the car under the lighter cover is much smaller.
Could there be a "one more thing" later tonight where Elon Musk shows off the $25K Tesla?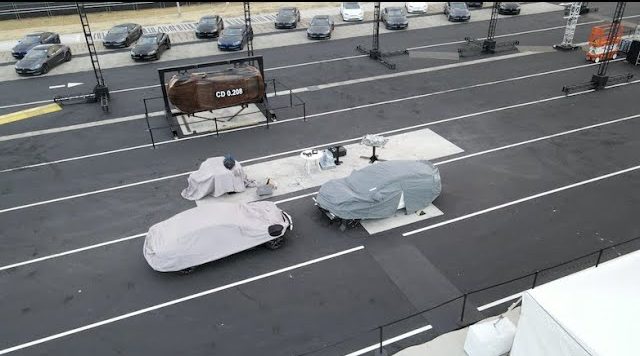 You can watch the full video below, which also shows the factory is still packed with refresh Model S cars waiting to be delivered.