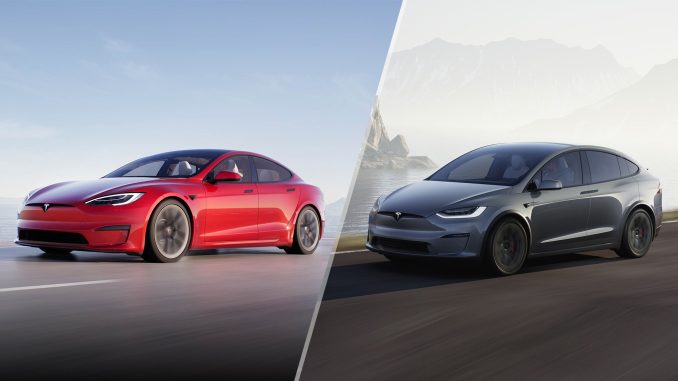 The first shipment of Tesla Model S and Model X Plaid vehicles has finally arrived in Belgium to begin deliveries across Europe. Once the vehicles are handed over to customers it will not only mark the first deliveries of Tesla's flagship vehicles outside of North America, but also the first deliveries of the Model S and Model X in Europe in two years.
Tesla shut down the Model S/X production lines in December 2020 to retool them for the refresh design. The ramp up after the upgrades were completed took longer than expected and Tesla didn't start deliveries of the Model S in the US until more than six months later in June 2021.
Deliveries started in Canada several months after that, but Europeans have been waiting for close just shy of two years to finally receive Tesla's flagship vehicles.
The first deliveries should be starting soon as the Hoegh Transporter arrived in Zeebrugge, Belgium on Sunday with a batch of Model S and Model X Plaid vehicles, according to Tesla ship tracker Morten Grove on Twitter.
https://twitter.com/mortenlund89/status/1599457685140692992
We have yet to hear from any customers who have received a delivery date for their order, but with just over three weeks to go in December Tesla employees will be working hard to get these vehicles into the hands of customers before the end of the year, in order for them to count towards the automaker's 2022 delivery figures.
As we reported previously, the Model S Plaid's Certificate of Conformity showed it will feature improved specs compared to the same vehicle being delivered in North America.
The Model S Plaid will have a higher top speed of 300km/h, or 186mph, and it will also come standard with a tow hitch.
If you have received a delivery date for your Model S or Model X Plaid in Europe, let us know in the comments below or reach our to us tips@driveteslacanada.ca.
Refresh Tesla Model S and Model X spotted at Giga Shanghai ahead of official launch