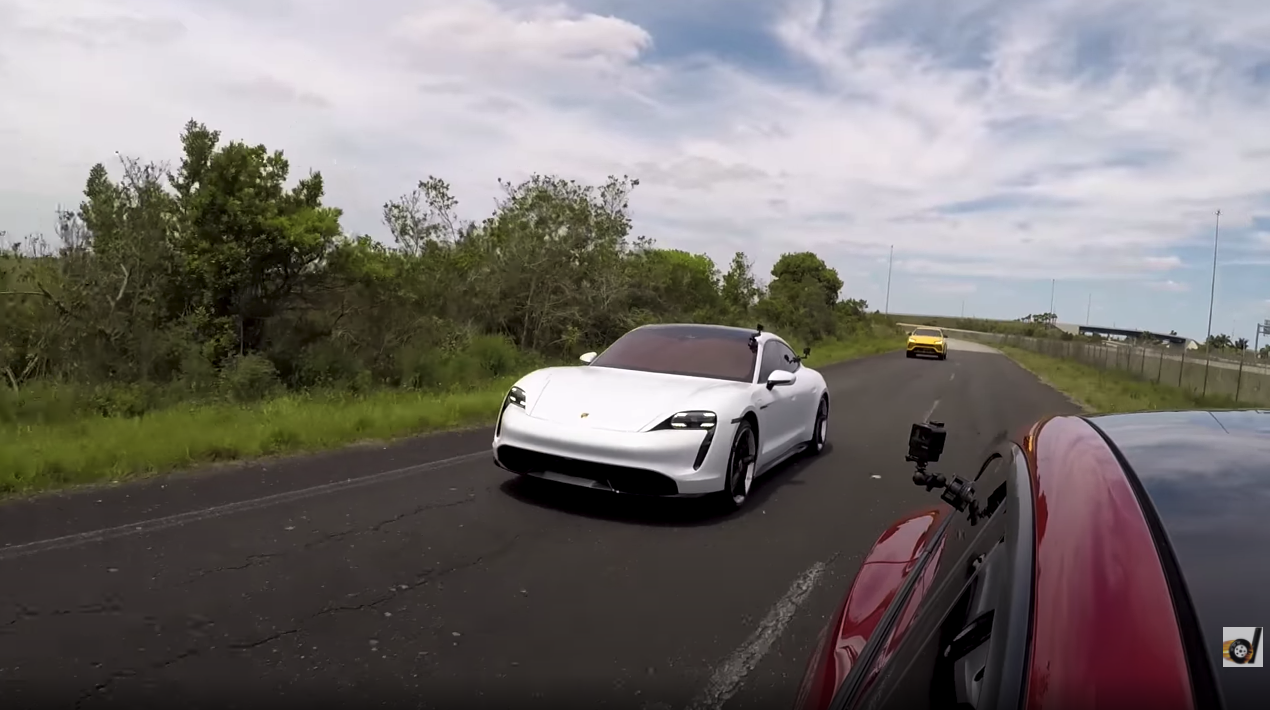 When BBC's Top Gear released their video of a Tesla Model S Performance going head-to-head with a new Porsche Taycan Turbo S, many were quick to question the validity of the race and if it was actually an even race.
Probably the biggest voice in those cries was that of Brooks Weisblat of the YouTube channel DragTimes. Now he's been able to put together his own video showing the two flagship EV's going up against each other in a series of close races.
In the first race, the Porsche gets the jump off the line, and the race is pretty even until right towards the end when the Taycan starts to pull away.
The second race sees the Tesla get the quicker start, and is able to easily pull away and keep the Taycan in the rear-view mirror, much more-so than the Porsche did in the first race.
Races 3 and 4 are from a rolling start from 20mph (32km/h), but we'll let you watch the video to see how those turned out (it might surprise you).
Check out the full video below. The races don't start until the 12m30s mark of the video.