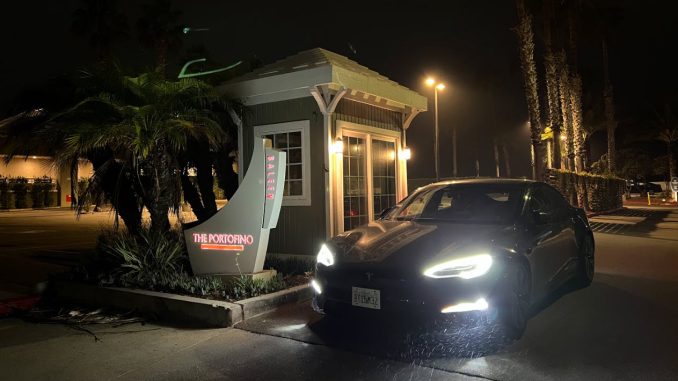 Showing that electric vehicles (EVs) are more than capable of long distance drives, The Kilowatts have smashed the cross-country EV Cannonball record by more than two hours.
The new record was set last week in a 2021 Long Range Tesla Model S which completed the trip from New York to California in just 42 hours and 17 minutes.
Host of The Kilowatts, Ryan Levenson was joined for the epic drive by his cousin Will Wood, who set off from the famed Red Ball Garage in New York City on October 20 at 11:00am.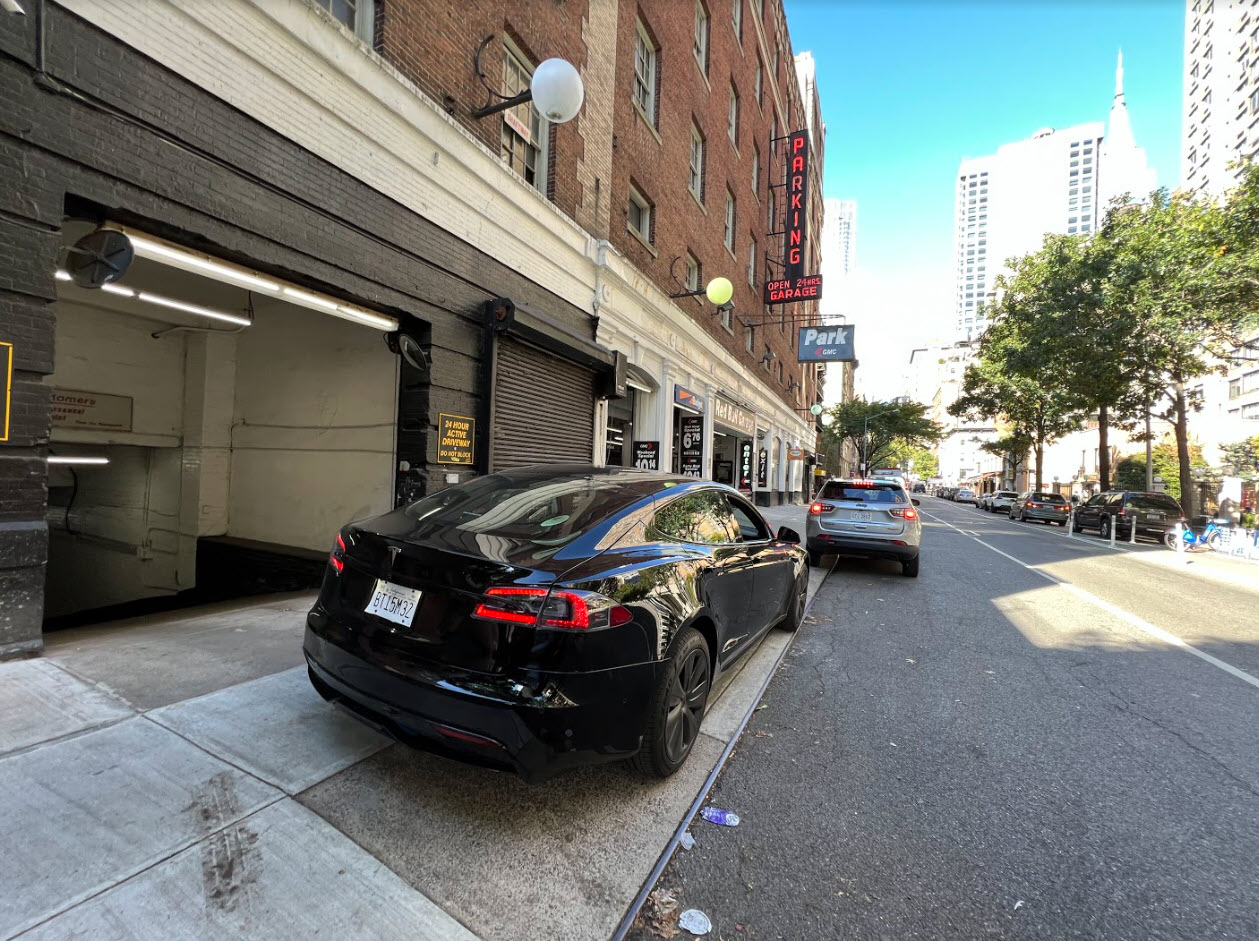 Wanting to take advantage of anything that might give them a better time, the pair occasionally switched the car to display speed in kilometers per hour. This allowed them to reach the maximum Autopilot speed of 150km/h, or 93mph, compared to the 90mph limit when on imperial units.
While on the road, they charged exclusively at Superchargers to ensure they were back on the road in the fastest time possible. At V3 250kW Superchargers the Model S was able to maintain peek charging speeds up to 30%, before reducing to 200kW and 150kW at 40% and 50% state of charge (SOC) respectively.
As a result, they tried to unplug at around 50% at each charging stop, giving them more than enough juice to reach the next Supercharger with the 405 miles (652km) range of the electric sedan.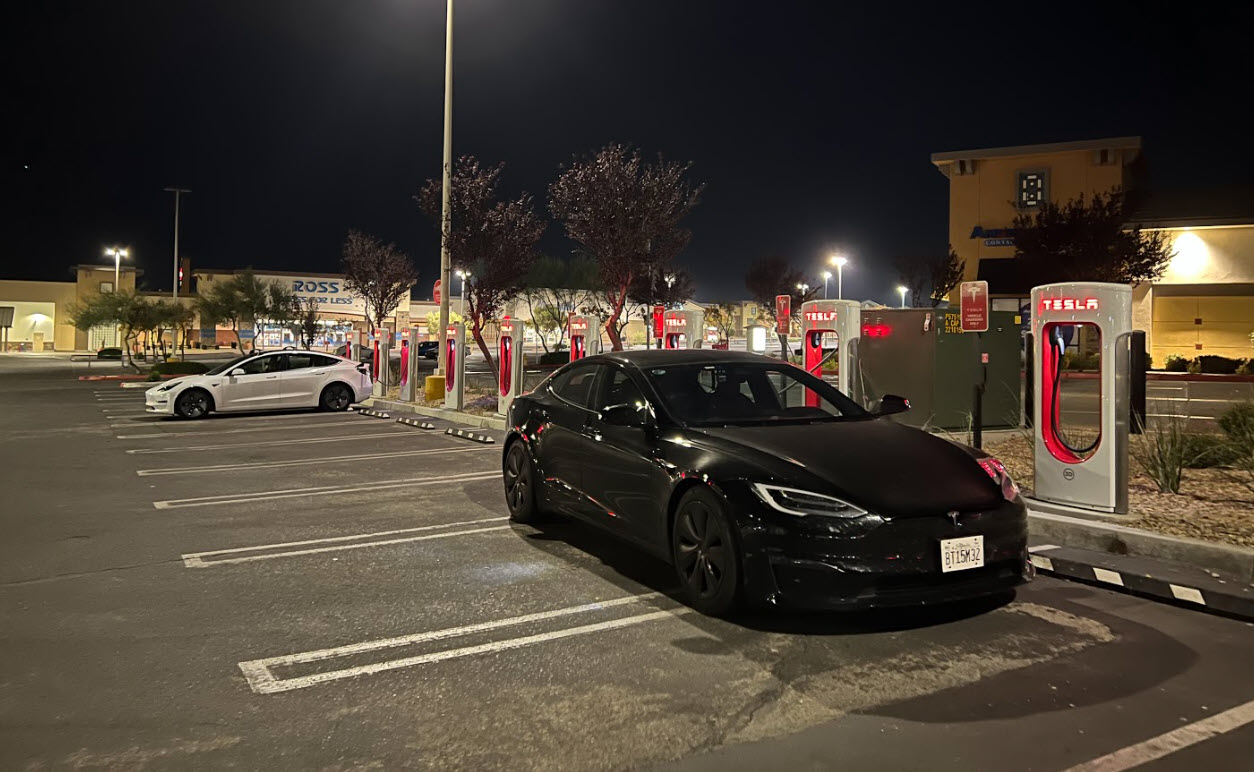 After a fairly uneventful drive, the pair arrived at the traditional Cannonball finish line, the Portofino Inn in Anaheim, California on October 22 at 2:18am.
The time could have been even quicker had it not been for nearly one hour of heavy traffic in Albuquerque, New Mexico.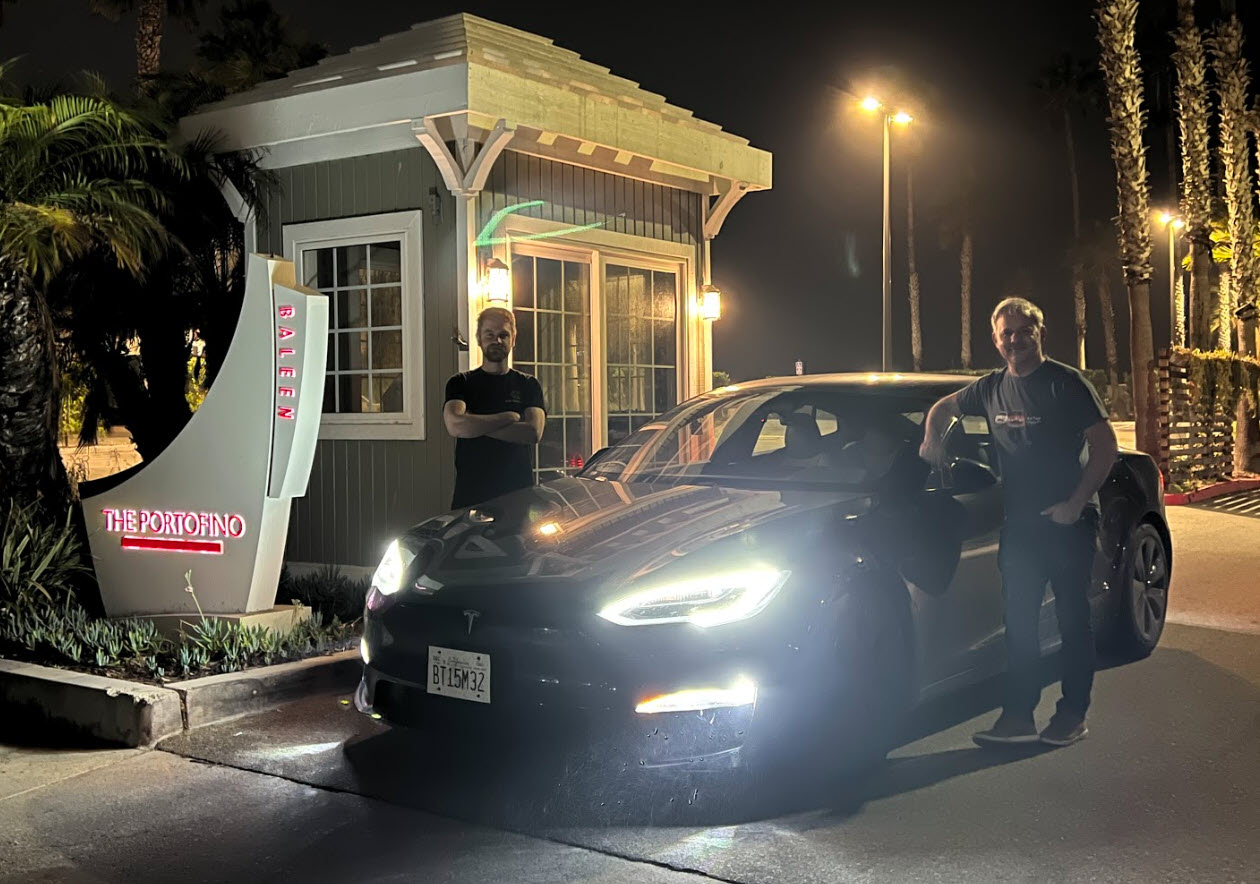 Levenson tells Drive Tesla that part of the reason they were able to set such a fast time is because they had already broken the record just a few days before on the drive from LA to New York. Between October 17 and October 18 they crossed the country in 42 hours, 52 minutes and 30 seconds.
Knowing they already had the record in hand, they were able to push a little harder on the drive back, and it paid off.
The previous EV Cannonball record was held by a Porsche Taycan 4S driven by Out of Spec Motoring. In mid-January the team was able to drive from New York to Los Angeles in 44 hours and 25 minutes using Electrify America charging stations along the way.
You can watch a time-lapse video of their epic run below, as well as an interview with VINWiki.