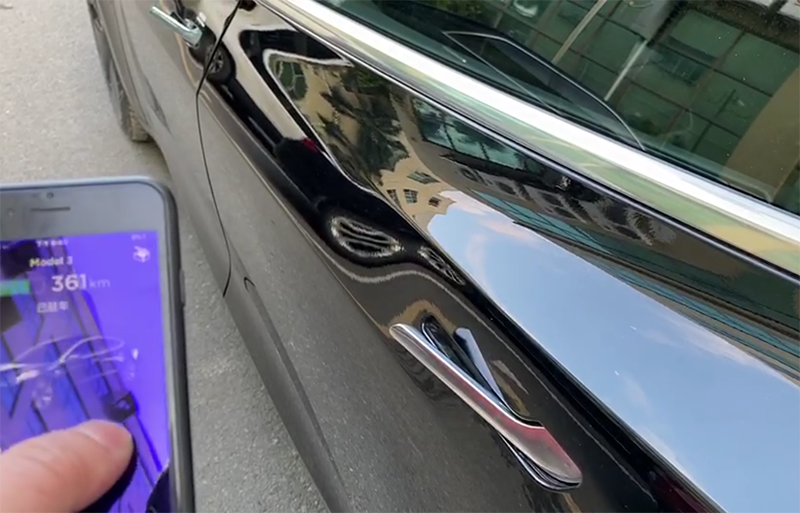 If you like some of the convenience features you might find on other vehicles like soft closing door and auto door handles like on the Model S, you're going to love these new kits from Hansshow.
The Tesla Model 3 Auto Door Handle kit works just like the Model S door handles, with the handle swinging out the same was as if you were to push it in with your finger.
The door handles work in 3 different situations:
when the car is unlocked
when you touch the door handle
when your mobile device with the Tesla app (or your key fob) is in range of the vehicle
The kit comes with the equipment required to install the auto handles on all 4 doors of the Model 3.
It sells for $499 USD, but as a special launch deal, Hansshow has given Drive Tesla Canada readers the chance to save 15% off the regular price, bringing it down to $424.15 by using the coupon code drivetesla at checkout. Click here to buy yours now.
Here is a video showing the auto door handles in action.
Tesla Model 3 Soft Close Door Kit
Another convenience feature that you can find on many other vehicles are soft close doors. The kit from Hansshow is a soft close retraction system that closes the door for you, without having to slam it. This is especially useful for people with young kids who have trouble closing the doors.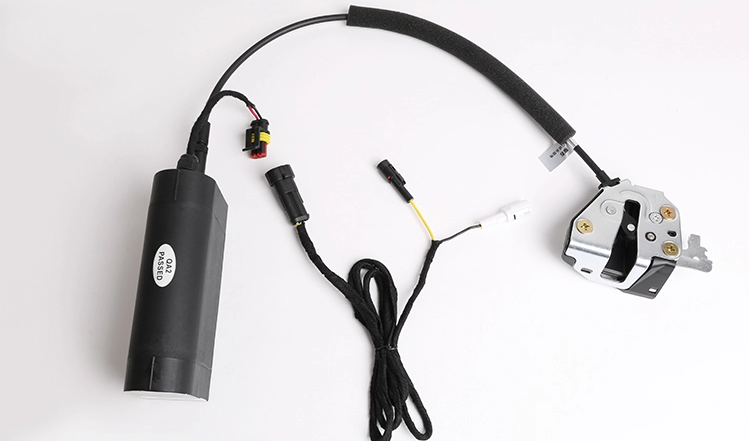 Importantly, the kit will still allow the doors to be opened in emergency situations where the power has been cut to the vehicle.
It also has an anti-pinch feature which will stop the door from closing as soon as it detects something in the way.
The Soft Close Door Kit sells for $799 USD, but you can also save 15% on this kit by using the coupon code drivetesla at checkout. That reduces the price to $679.15 USD. Click here to buy yours now.
If you're also looking for another great convenience feature for your Model 3, check out their auto trunk and frunk kits, which you can also save 15% on by using the coupon code drivetesla at checkout.