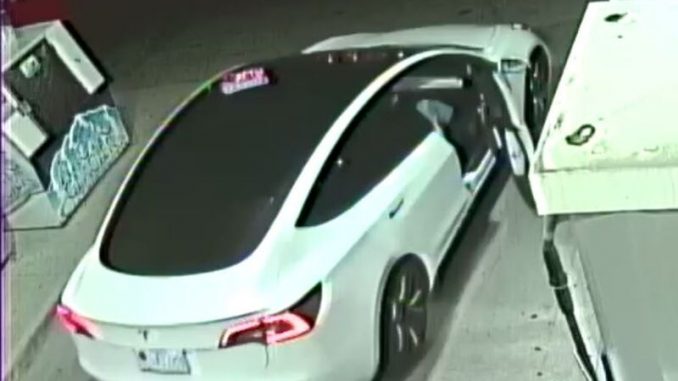 The Toronto Police Service have released images of suspects who drove away from a shooting incident in a white Tesla Model 3.
The shooting took place in the area of Finch Avenue and Dufferin Street on Saturday, September 26 2020. According to witnesses, two men and two women were involved in a heated exchange with another group of people.
After some arguing, the police allege one suspect pulled out a gun and fired at the other group. The suspects, pictured below, then fled in a white Tesla Model 3.
The Tesla should be easy to spot as it sustained a large dent in the left rear quarter panel during the incident.
If anyone recognizes the suspects or the Tesla, they are asked to contact police at 416-808-2500, or Crime Stoppers anonymously at 416-222-TIPS (8477) or online at 222tips.com.