In the past, Consumer Reports (CR) has had a bit of a love/hate relationship (ok, mostly hate). But the consumer research and advocacy group appears to have had a change of heart, giving Tesla top marks in a couple of key categories.
10 Top Picks of 2020
For the first time this year, the cars on the list of contenders for Consumer Reports "Top Picks" list had to have a forward collision warning (FCW) and automatic emergency braking (AEB) system with pedestrian detection as a standard feature.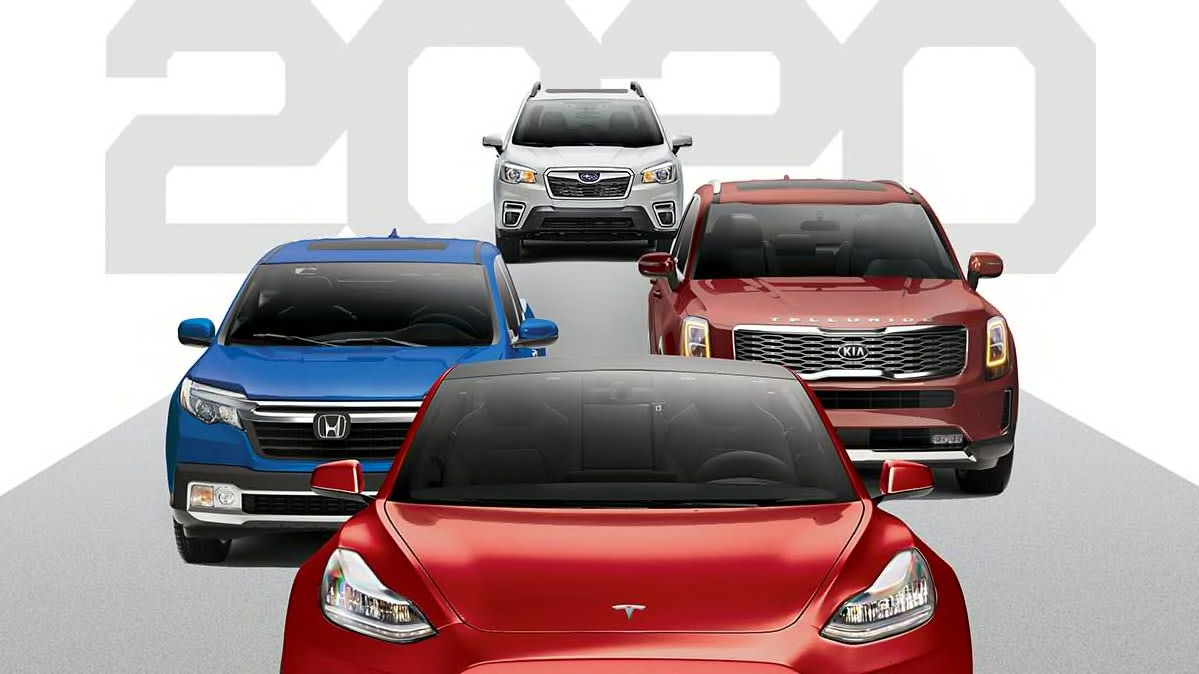 The picks are separated out by price categories, from under $25,000 up to $45-55,000. The Tesla Model 3 was the only electric vehicle (EV) to make the list, and the only US made vehicle too. The other top picks include the Toyota Corolla, Toyota Prius, Subaru Legacy, Subaru Forester, Kia Telluride, Honda Ridegline, Toyota Avalon, Lexus RX and Toyota Supra.
In awarding the pick to the Model 3, Consumer Reports had this to say about the popular electric sedan:
"The Model 3 proves that EVs can challenge conventional upscale sedans by offering invigorating performance with a high-tech vibe. It boasts rapid acceleration that's delivered in near silence, with instant passing power available at any speed and enough thrust to push the driver back into the seat. The car's superb handling and quick, precise steering help it feel like a sports car. The Model 3 has excellent visibility and a stark interior dominated by a floating 15-inch touch screen that governs many controls. Its impressive road performance is diminished only by the stiff ride and notable wind noise. But its long range of 250 to 330 miles (depending on the version) and green credentials offset those drawbacks."
Automotive Brand Ranking
Consumer Reports also released its annual automotive brands' ranking report, and Tesla jumped 8 spots from last year to rank in at 11th overall. That ranking makes it the #1 automotive brand in the US, and puts it just 4 points behind reaching the top 5 overall.
Consumer Reports still does not recommend the Model X, so if that rating were to change, Tesla's overall ranking would improve as well.
The Tesla Model 3 is no stranger to winning awards. It has previously won Large Electric Vehicle of the Year, Car of the Year in Norway and Denmark, and was also a finalist for Car of the Year from Motor Trend.
Source: Consumer Reports (1 and 2), Bloomberg