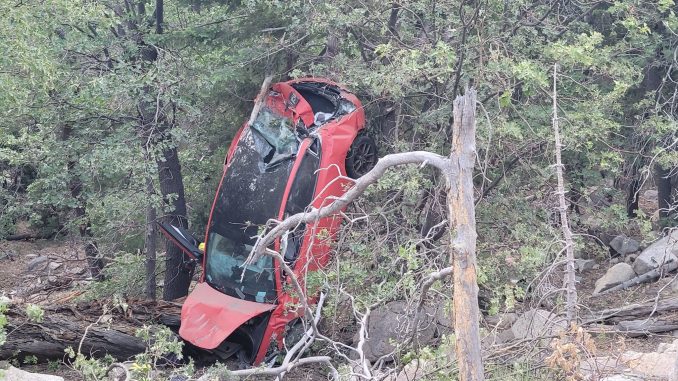 Tesla's number one priority when designing their cars is safety. This is evident in the data, with the five safest cars ever tested by the National Highway Traffic Safety Administration (NHTSA) being Tesla vehicles.
That impressive safety record was on full display yesterday in California's San Bernardino Mountains.
Yesterday afternoon a Model 3 was travelling along Highway 18 between Snow Valley and Big Bear Dam. According to Mountain Reporter, the Model 3 lost control on a corner and veered off the side of the road.
Since they were driving down a mountain, the car fell approximately 100ft before coming to rest in a vertical position in a heavily treed area.
After the car was recovered from the mountainside, it was clear to see the massive amount of damage sustained to the front and rear of the car.
Yet the structural integrity of the most important part of the car, the cabin, is largely in tact.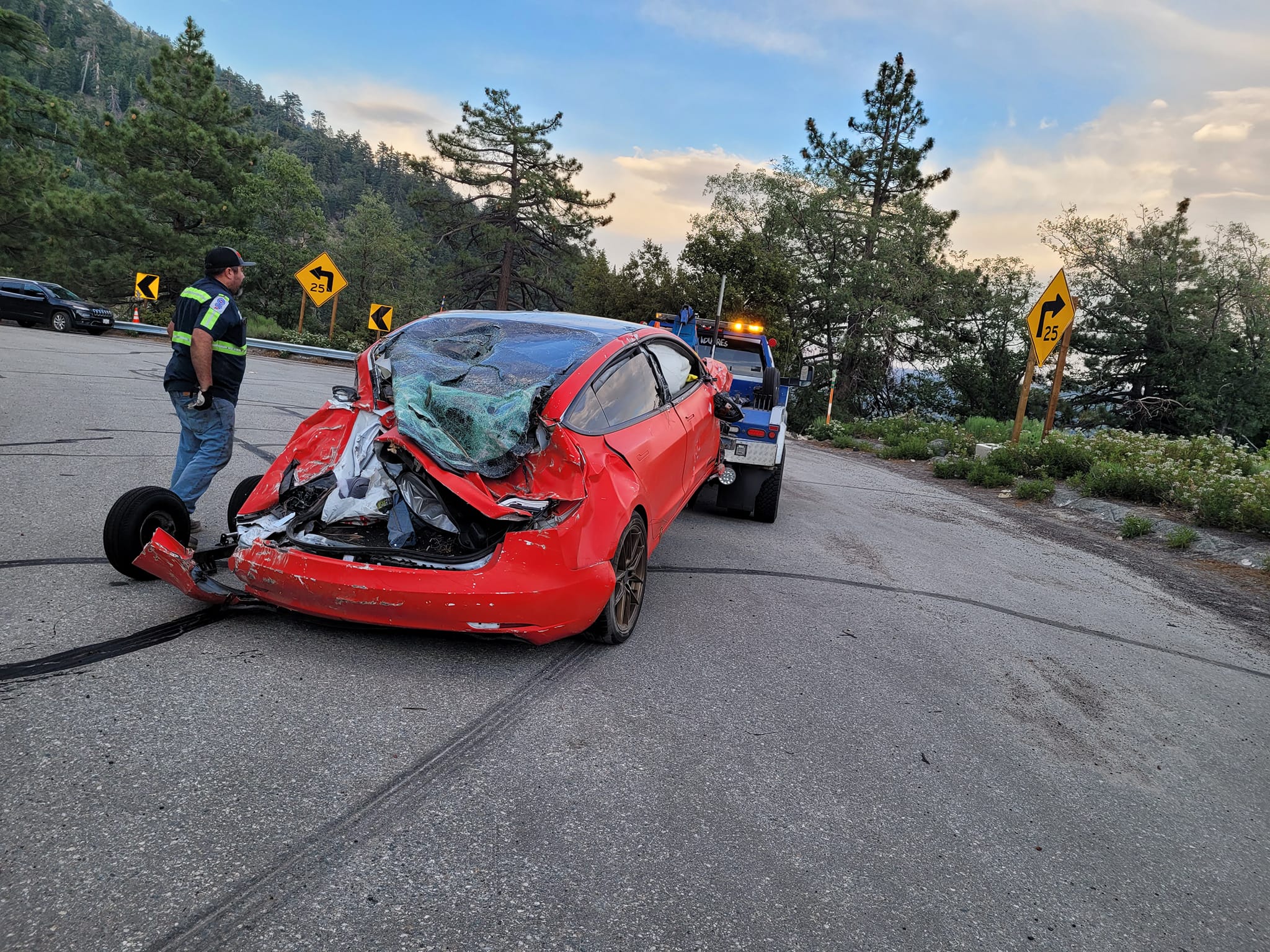 In a testament to Tesla's number one priority, safety, all four occupants of the red Model 3 were able to get out of the car under their own power before first responders arrived. All four were transported to a nearby hospital with only minor and moderate injuries.
This is just the latest example of Tesla's impressive safety record. Earlier this year a Model 3 owner in the UK was travelling at high speed when he lost control of his car, careening off the side of the road into a heavily treed area at about 112km/h (70mph).
Just like in this accident, the owner was able to get out of the car under his own power with only a broken arm.