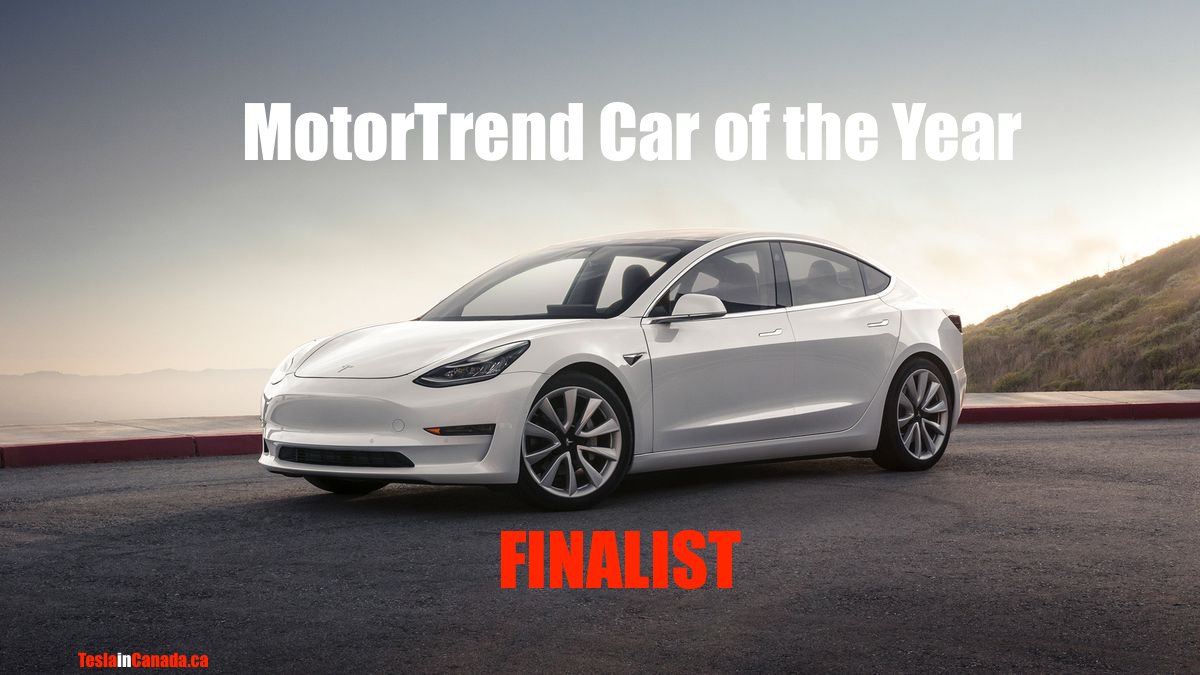 Earlier this week the Tesla Model 3 won the "Golden Steering Wheel" award in Germany for best mid-size car, beating out BMW and Audi on their home turf.
Now the Model 3 has a chance to win "Car of the Year" from MotorTrend back in the US, as today it was named a finalist for the prestigious award. The winner will be announced on November 18 during a ceremony in Los Angeles.
The two other finalists for the award are the 2020 Chevrolet Corvette and the 2020 Kia Soul, making the Tesla the only EV in contention. In all, 21 cars with 31 variants were considered, with the 3 finalists selected after a week of testing and evaluation at the Hyundai-Kia California Proving Grounds. They were evaluated on safety, efficiency, value, advancement in design, engineering excellence, and performance of intended function.
The other two finalists going up against the Tesla could not be more diametrically opposed. The Corvette is fast, pure-bred race car for the road, while the Kia Soul is a family-oriented grocery getter. Then there's the Tesla, which is both fast(er than the Corvette), and just as capable of performing daily tasks as the Kia Soul.
This should be another win for Tesla and their most popular-selling EV. Who do you think will win?