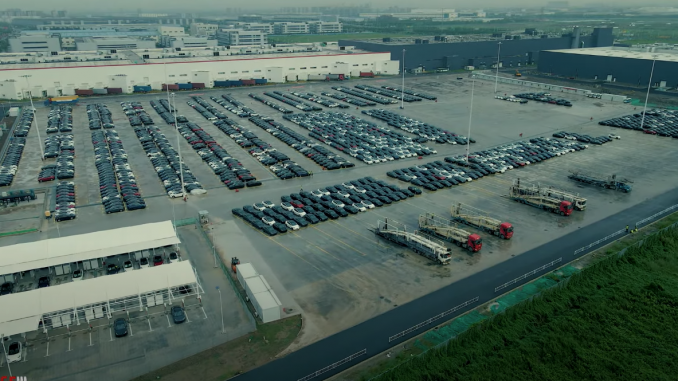 Tesla has been selling locally made cars in China since early 2020 with the launch of the Model 3 made out of Giga Shanghai. Since then the automaker has outsold homegrown EV automaker Nio and XPeng Motors, and as a result received a high amount of subsidies from the Chinese Government.
According to data released by China's Ministry of Industry and Information Technology (MIIT) on Monday, Tesla was the recipient of ¥2.123 billion, or about $329 million USD in subsidies for the 101,082 vehicles sold in the country last year (via CNEVPost).

That compares to the ¥497 million, or $76 million USD NIO received in subsidies in 2020. The company sold 43,728 vehicles last year.
Adding in figures from 2018 (11,348 vehicles sold) and 2019 (20,480 vehicles sold) and NIO has still received far less subsidies, totalling ¥585 million ($90M USD) over the three year period.
The total for XPeng Motors was even lower, receiving ¥248.74 million ($38M USD) last year. XPeng also only started selling cars in 2020.
Tesla opened its first factory outside North America in Shanghai, China in early 2020. The factory was built in under a year, and helped Tesla become the first foreign automaker to own 100% of the factory in China.