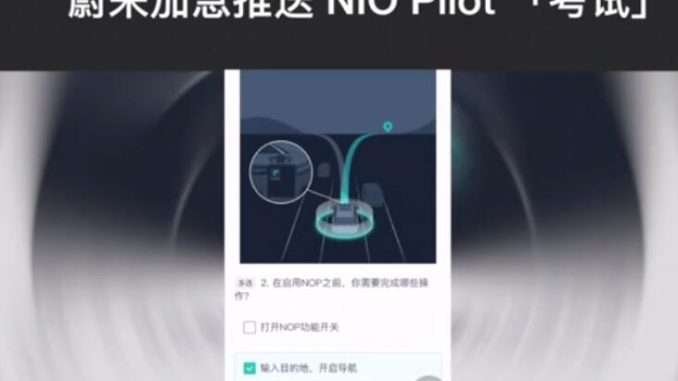 Chinese automaker NIO now requires owners to take a test before they can activate and use its driver-assist technology NIO Pilot.
The test was implemented following the fatal crash of a NIO ES8 earlier this month while NIO Pilot was engaged.
Owners were prompted with the test when opening their NIO mobile app on Monday. The test involved watching a six-minute video followed by a ten-question quiz. Images of the video and test were shared on the Chinese EV forum ddxq (via CNEVPost).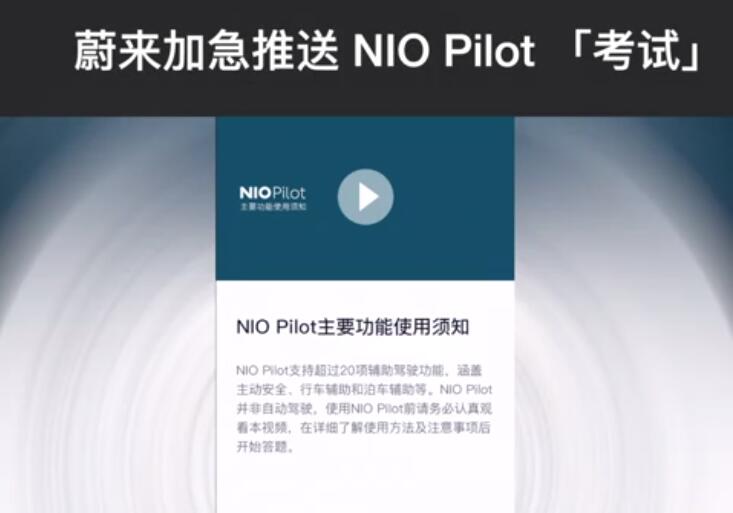 According to user reports on the test, the video clearly makes a point of emphasizing that NIO Pilot is only a driver-assist technology, and does not make the car fully autonomous.
The video also discusses the key features of NIO Pilot and its capabilities, and reminds owners to always be aware of their surroundings and be ready to take control of the vehicle at any time.
The video also reminds the owner that if they plan to allow others to drive the car, they must also take the test prior to doing so.
NIO Pilot was first introduced in April last year, and is similar to Tesla's Navigate on Autopilot. The software allows the car to "drive on and off ramps, pass other vehicles, merge lanes, and navigate planned routes." An optional upgrade also adds self-parking features.