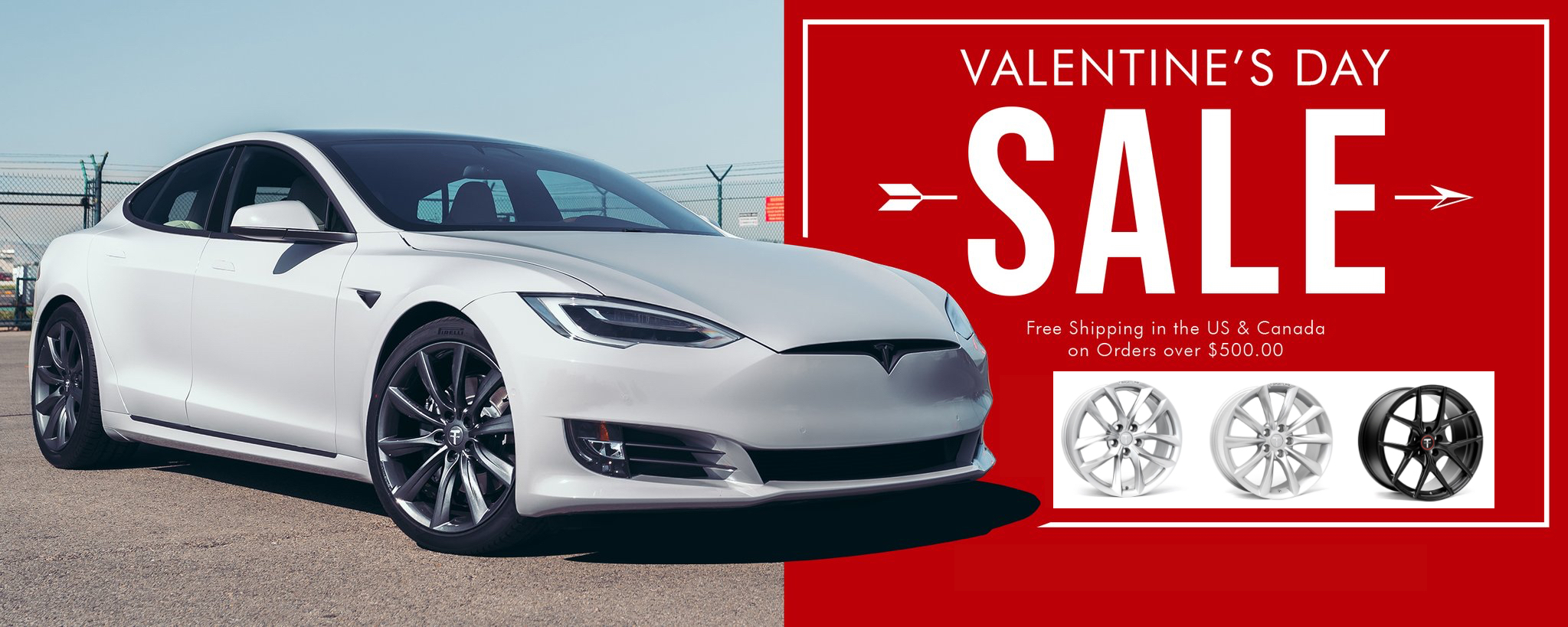 If you've been thinking of buying some new rims for your Tesla with summer fast approaching, this weekend might be a good time click that order now button. T Sportline, the world's first Tesla tuner and makers of some nice aftermarket rims for Tesla vehicles, is having a sale this weekend in celebration of Valentine's Day.
Save with big discounts at your favourite Tesla accessories stores, like 10% off at Tesmanian, TesBros and Nikola Pro, plus many more. Coupon codes at DriveTeslaCanada.ca/deals.
From now until February 17, you can receive free shipping to anywhere in Canada or the US on orders over $500. Given that most of their products are (well) over that price point, it applies to almost everything in their store.
If you're not familiar with T Sportline, they make some of the more popular aftermarket rims for the Model 3, including the TSS flow forged wheels that resemble the Arachnid wheels from the Model S.

They also sell a number of carbon fiber interior and exterior accessories including aprons, diffusers, dash panels, and even steering wheels.
Check out their site to browse their inventory and save with free shipping by using the code TESLALOVE at checkout.
Get 10% off at Tesloid.ca or Tesloid.com with coupon code DTC10 at checkout. Quality Tesla accessories with FREE shipping across Canada and the US.
Affiliate Disclosure: This post contains affiliate links, which allows us to continue to deliver great Tesla news. Thank you for your support.