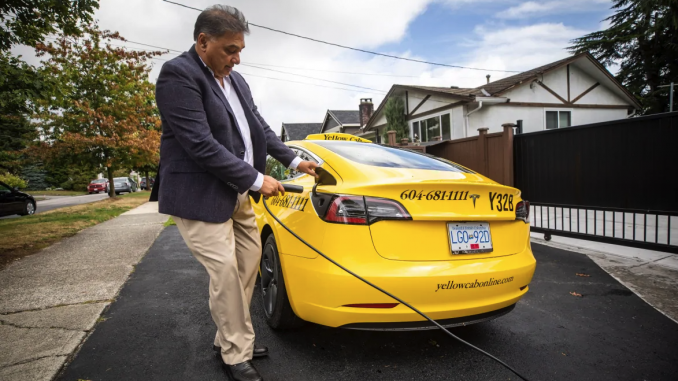 If you live in Vancouver and need a taxi to get to your destination, you might want to try Yellow Cab as you could get picked up in a Tesla Model 3.
Save with big discounts at your favourite Tesla accessories stores, like 10% off at Tesmanian, TesBros and Nikola Pro, plus many more. Coupon codes at DriveTeslaCanada.ca/deals.
Shaminder Rattan started operating his new Tesla taxi this afternoon, and says the big reason he made the switch to fully electric is the positive impact on the environment.
"Everybody so concerned about the environment — what's happening on the globe it's really, really bad. And we, the cab companies, the truck drivers, are making so much pollution," Rattan told CBC.
The benefits don't stop there, with Rattan estimating he will save between $500 and $600 a month in gas alone. Add in the extra money saved by having little to maintenance compared to a conventional gas car (also meaning his taxi will be off the road for less time), and the higher upfront cost of buying a Tesla is easily accounted for.
"I'm not saving any money, but the same amount I used to pay [for gas] I now pay … to the bank. And I'm driving a brand new car with fewer repairs and less downtime."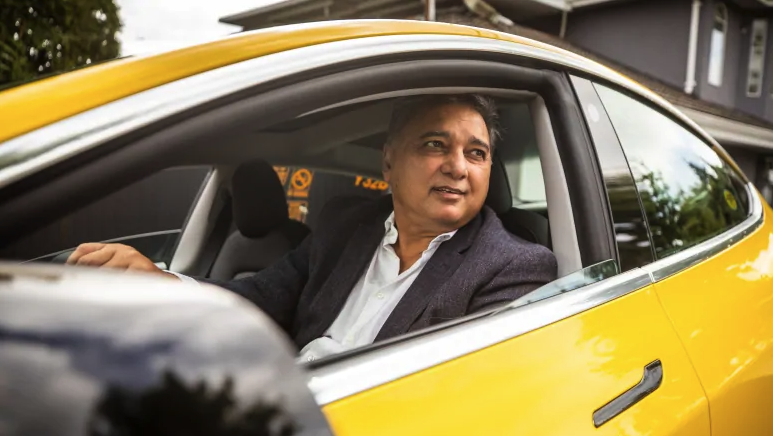 While this may be the very first Tesla taxi in Vancouver, there are several other options in B.C.
In Victoria there is Current Taxi, which recently expanded to the capital city after starting their operations in Kelowna several years earlier. Their fleet includes Tesla Model S, Model 3, and Model X vehicles.
Get 10% off at Tesloid.ca or Tesloid.com with coupon code DTC10 at checkout. Quality Tesla accessories with FREE shipping across Canada and the US.
Kelowna Cabs also added their first electric vehicle earlier this year, a Tesla Model 3.