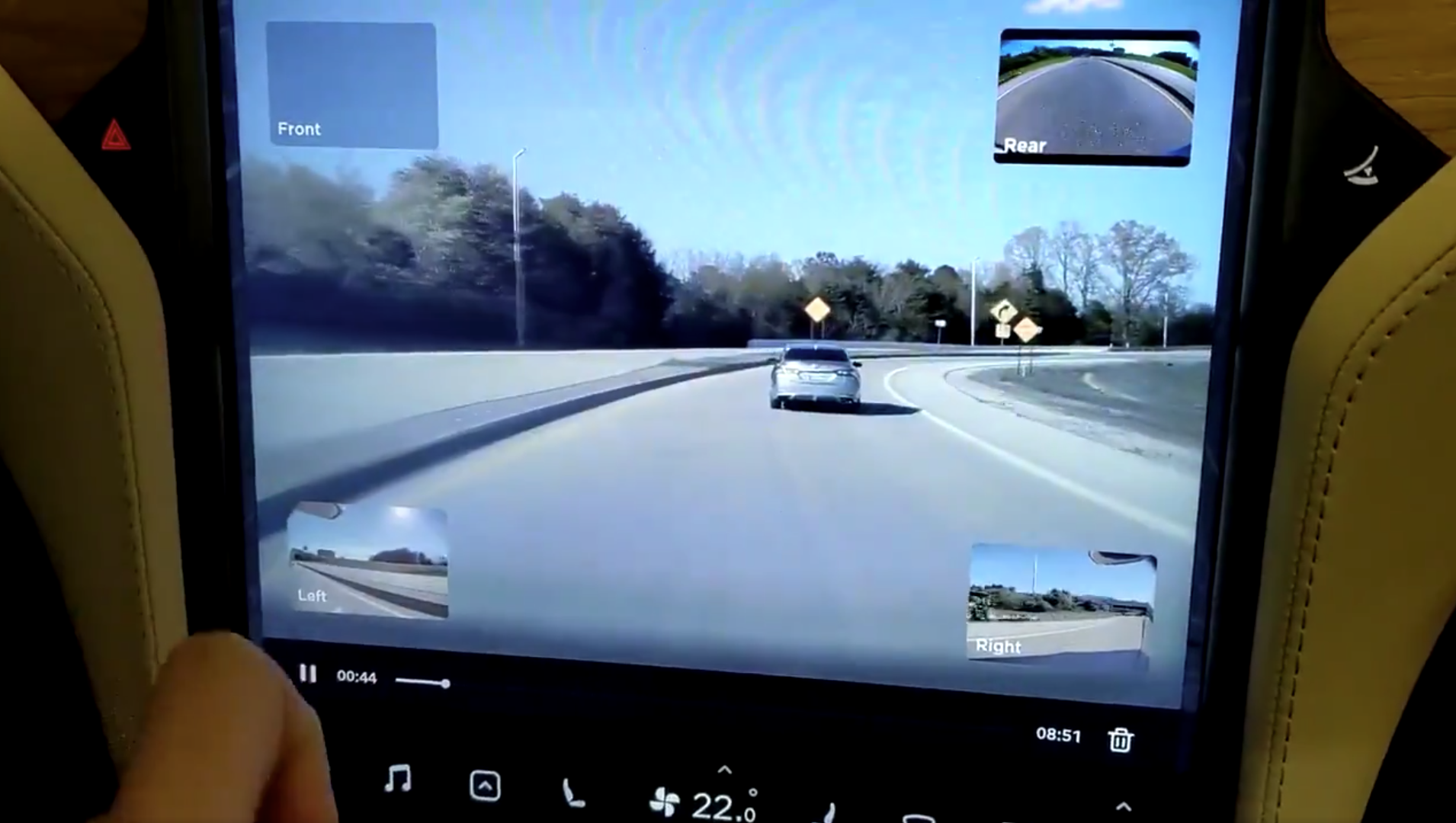 Just yesterday we told you about a new feature, the integrated Dashcam Viewer, that was leaked from a Tesla owner in the Early Access Program (EAP).
The new feature allows you to view your Sentry Mode and TeslaCam (dashcam) footage from within your vehicle. That means no longer having to remove your USB storage device to see who left that door ding on your Tesla.
Now thanks to Tesla hacker @greentheonly we have our first look at the Dashcam Viewer in action, and it looks great.
When parked you press the camera icon to select the player.
you get to select from list of sentry, dashcam or both.
I suspect this is limited to MCU2/model3 but have no mcu1 to test. pic.twitter.com/RaoTQ9UqZv

— green (@greentheonly) April 4, 2020
As the release notes detailed, you will have access to all of the different camera angles. Simply press on the view you want, and it becomes the main image on your screen. You can also access the different time stamped videos from the left, and delete footage as you go.
The interface looks really smooth and very responsive, with no lag at all between selecting the view and when it becomes the main feed. If we could just get this same interface for a LIVE view from any of the available cameras, then all of our wishes will have been answered (well, almost).
As @greentheonly suggests, this feature is likely only coming to Model 3/Y and MCU2 equipped vehicles, once again leaving MCU1 owners in the dark.