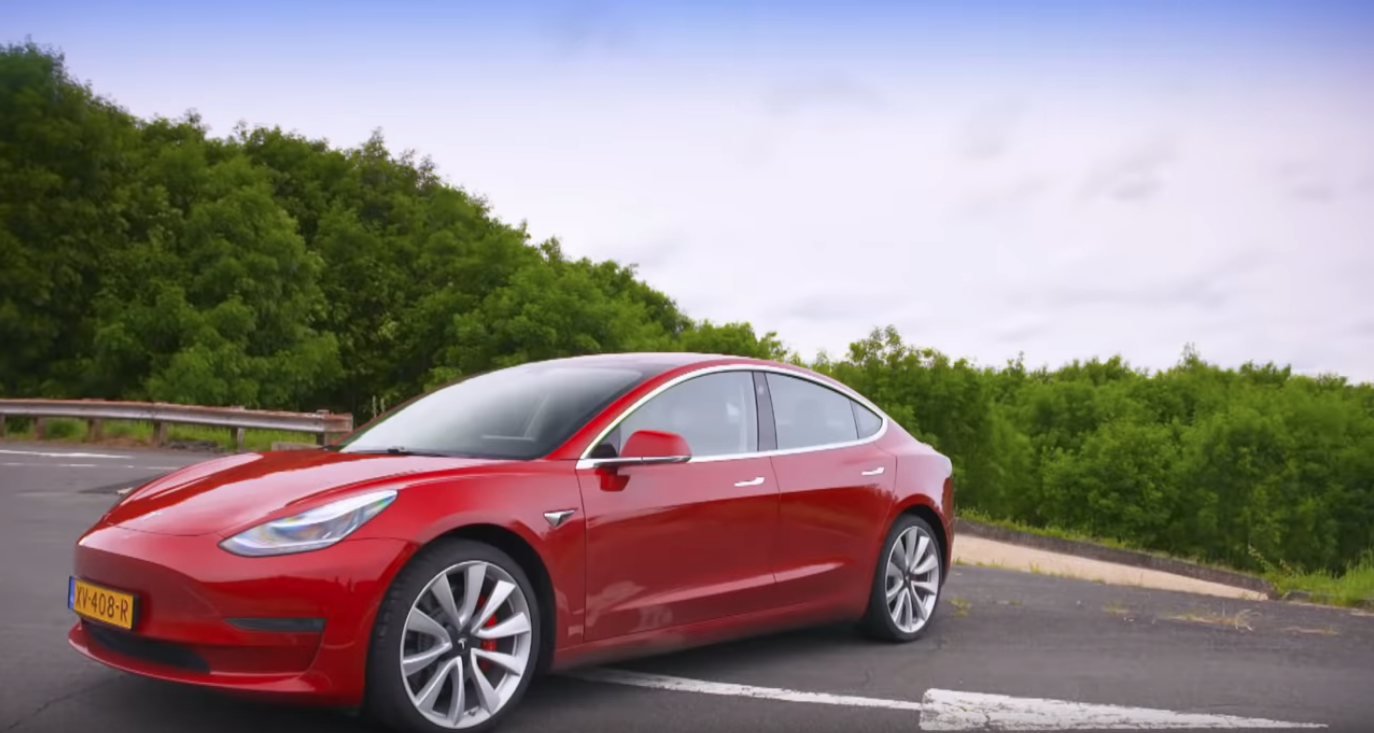 When Tesla CEO Elon Musk said the Performance Model 3 would beat any car in it's class, everyone took notice. Now that it has reached the shores of the UK, car magazines and review shows have wasted no time in putting the Tesla up against some of its rivals.
This time, the British TV series Fifth Gear got their hands on a red Performance Model 3 and put it up against a silver Mercedes Benz C63S. Unlike most reviews we've seen so far, they didn't put them head-to-head in a drag race, but did set up a straight line 200 meter dash, each done separately. Despite an embarrassing first attempt in the Tesla where Fifth Gear host Vicki Butler-Henderson leaves it in reverse, the Tesla tops the C63S by over a second, much to the shock of the host.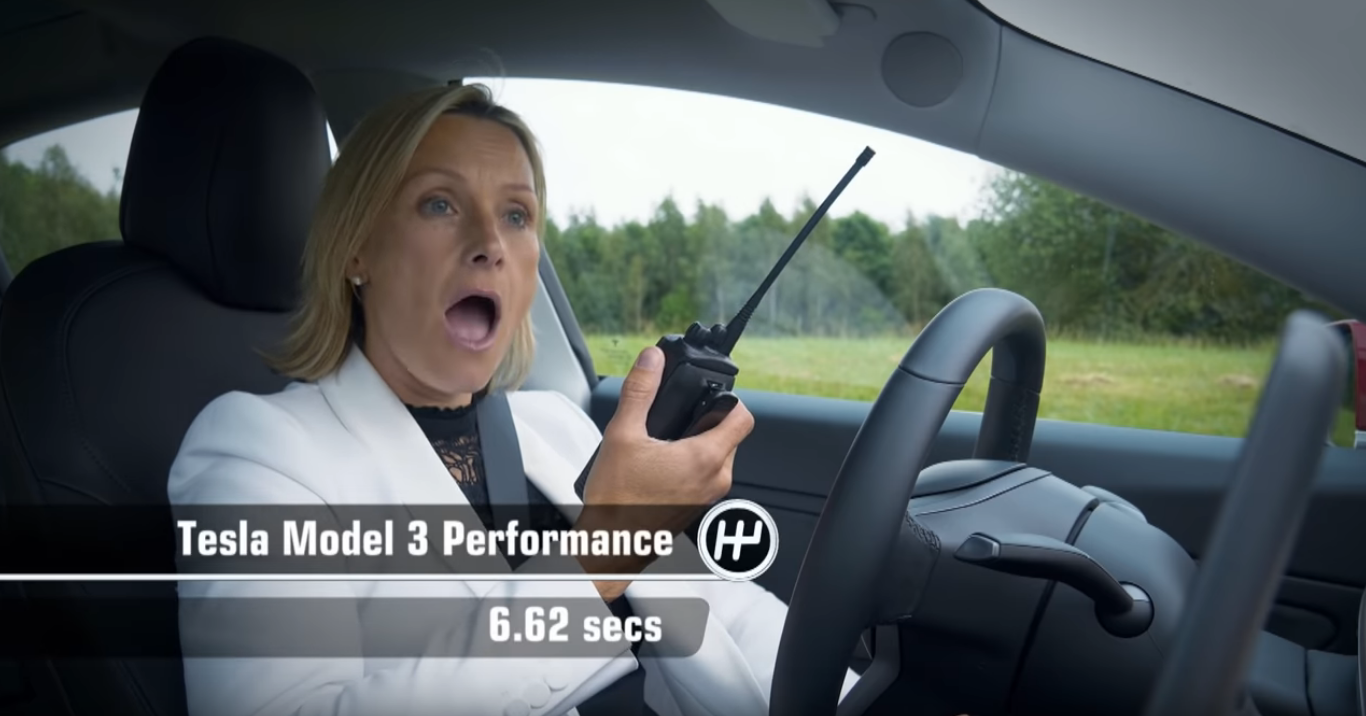 Next, they unleashed both vehicles on a short, technical track to see which vehicle handles the corners better. Vicki is clearly not used to driving an EV, as she comments how uncomfortable she is with the quiet, fierce driving and acceleration of the Tesla. The Mercedes, which costs about $45,000 more than the Model 3, clocked a time of 32.9s, compared to the Tesla's time of 33.3s.
Despite losing the track comparison by just 4 tenths of a second, the Performance Model 3 won over the host, as she called it "comfortable, stylish, fast, and fun. Check out the full review below.