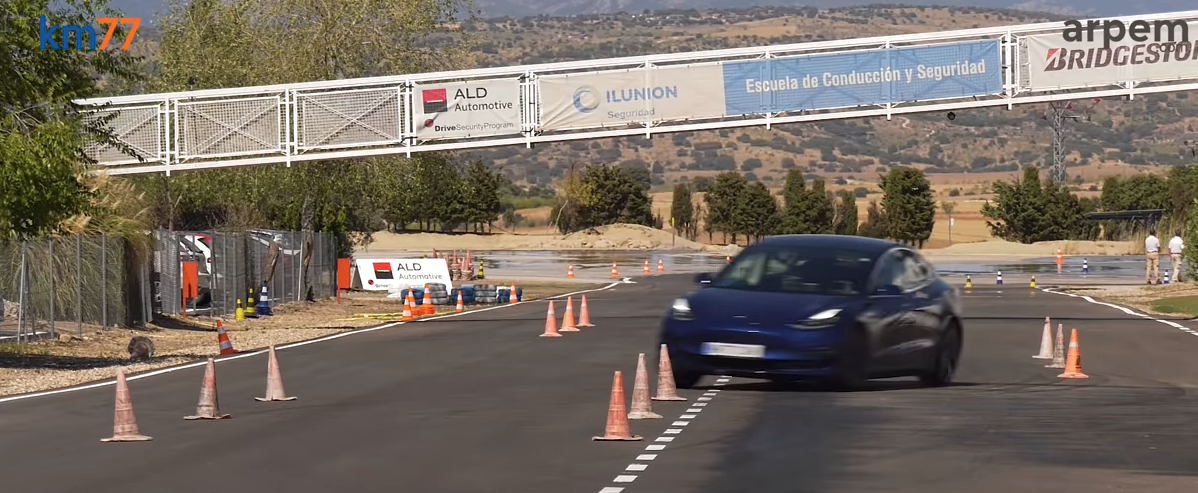 If you haven't heard of it, the moose test is an evasive manoeuvre test performed to determine how well a certain vehicle is able to miss a suddenly appearing obstacle.
While it sounds easy, this test is actually one of the trickiest tests that new vehicles get put through. In the past, the test has even left some vehicles upside down, like some seen in this video.
km77.com recently got their hands on a Model 3, and put it to the test in their version of the moose test. Tesla's most popular selling EV has won numerous safety awards, and is known to be the safest car on the road today, so it should come as no surprise that the Model 3 was able to pass the test with flying colours.
In its best performance with standard regenerative braking on, the Tesla was able to get up to a speed of 83km/h and not hit a single cone, while maintaining its composure, allowing the driver to bring the vehicle back under control and re-enter the original lane. It was only at a speed of 90km/h, with regenerative braking set to low, when it finally hit two of the cones on the course. Despite taking out the cones, it was still able to stay under control, and the driver was able to bring it back into the original lane.
Check out the full video below.