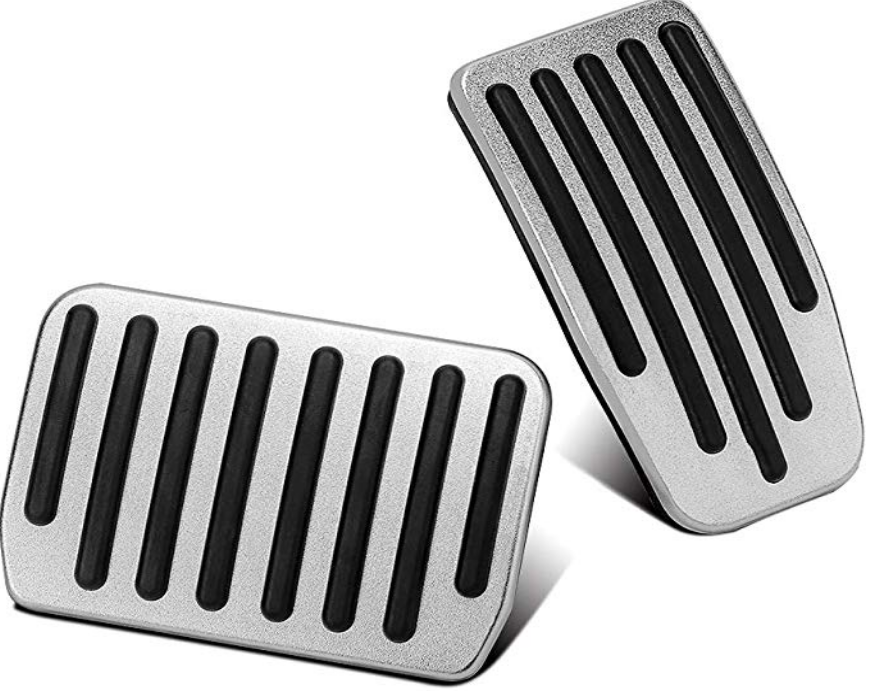 Unless you're forking out the extra money for the Performance Model 3, your pedals are going to come looking rather bland and boring, like this. Easy to get dirty, and not pleasing to the eyes at all.
That's where a set of aftermarket performance pedals covers saves the day. Available on Amazon.ca, the BougeRV Tesla Model 3 Performance Pedal Covers are a great way to give your wheel well a sporty new look at a very low cost.
These pedals are designed for easy installation, and take less than 5 minutes to install.
How to install aftermarket performance pedals on your Tesla Model 3
Accelerator pedal – this pedal cover fits straight over the stock pedal, so there's nothing to remove before installing. Simply place the cover at an angle on one side of the pedal, grab the conveniently designed pull tabs and pull it over on to the other side of the pedal, ensuring it has completely snapped over the edges of the pedal. If you're doing this in cooler weather, you will want to submerge the pedals in hot water for about 10 minutes before installing, as this will loosen up the rubber and make it easier to stretch and fit around the pedal.
Brake pedal – this requires a little more effort, as you will have to remove the existing pedal cover. Reach around the bottom of the pedal and unclip the stock cover by pulling towards you and sliding upwards. Now do the opposite and place the new cover at an angle over the top of the brake pedal, and pull the rubber tab over the bottom to clip it over the bottom edge. This one requires a bit more effort to get it fit around the edges, but either doing this installation in warm weather or submerging it in warm water beforehand will make it much easier.
TIP: to ensure proper fitment, I put my phone behind the pedals (since my head can't fit back there) and took a picture to ensure they were completely clipped over the edges.
Once you're done, enjoy the look and feel of your new performance pedals.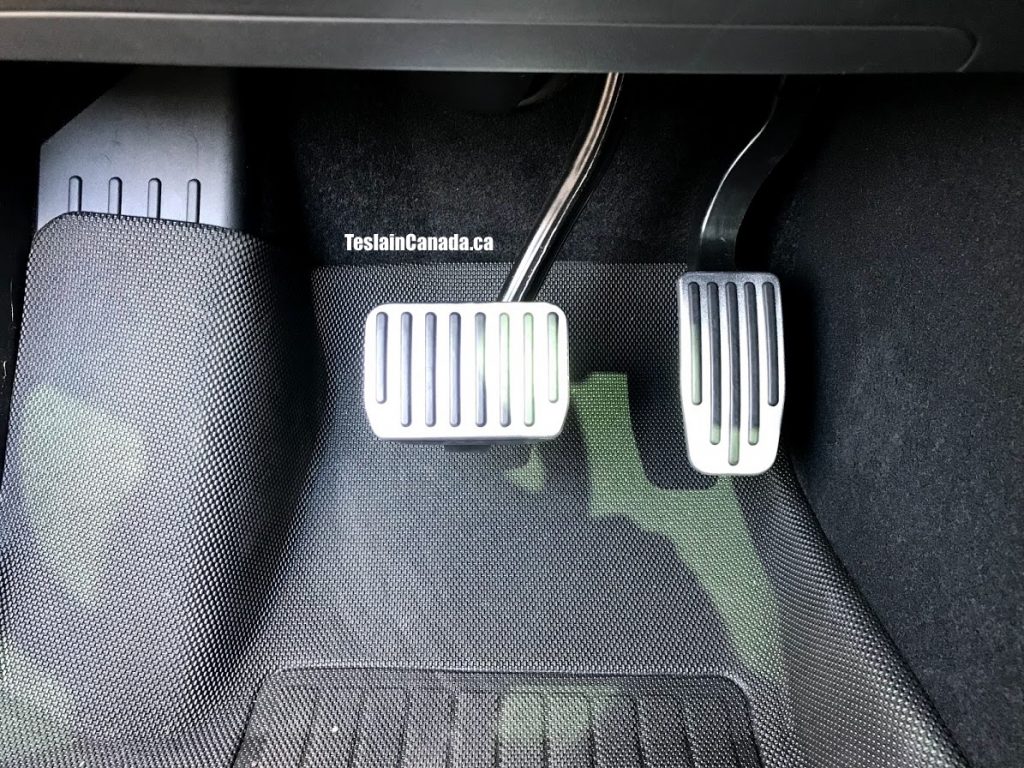 Click here to purchase your Aftermarket Performance Pedals for Tesla Model 3