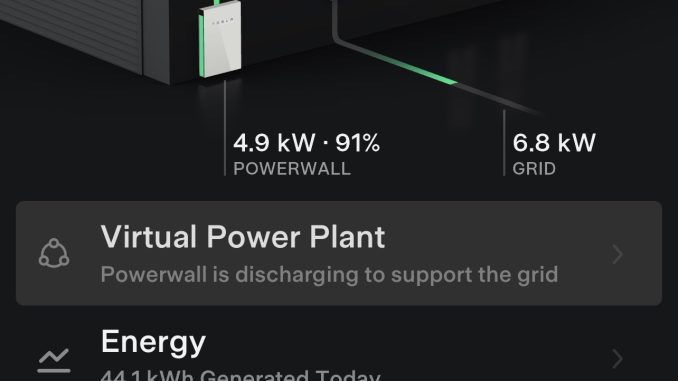 Tesla held their second Virtual Power Plant (VPP) event in California on Wednesday night, successfully providing extra power to the state's grid during a heatwave.
The California Independent System Operator (ISO) issued a statewide Flex Alert for August 31, where between 4:00pm and 9:00pm local time residents were encourage to reduce their energy use to protect the reliability of the grid.
For PG&E and SCE customers with Powerwalls, that meant the opportunity to participate in a Grid Load Reduction event for the second time in as many weeks.
Between 1:30pm and 5:00pm participants in the VPP were asked to charge their Powerwall, and then between 5:00pm and 8:00pm discharge their battery.
As an incentive, each customer received $2 per kWh sent back to the grid.
With more than 3,500 homes participating, the VPP discharged as much as 24MW of power at any one time during the event, according to data from lastbulb.
What makes this event even more remarkable is that virtually all customers who have signed up for the VPP program chose to participate as 99% of the PG&E and SCE customers discharged energy from their Powerwalls back to the grid during the event, even though participation was optional.
And they could get the opportunity to take part in a third event as the ISO has extended its Flex Alert into September 1, 2022.
California ISO has extended its Flex Alert into tomorrow, Sept. 1, from 4-9 p.m., calling for a second day of voluntary conservation due to continuing extreme temperatures pushing up energy demand. Read the news release here: https://t.co/P9nFSN2B12 pic.twitter.com/Y02YuHk7bm

— California ISO (@California_ISO) September 1, 2022