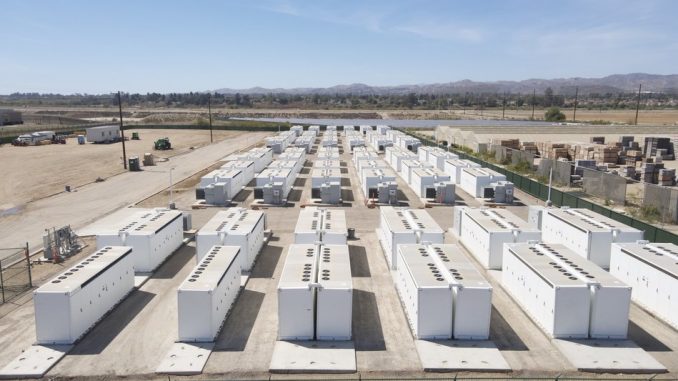 A new 100MW/400MWh battery storage project that features 142 Tesla Megapacks has been turned on in Ventura County, California.
The project, known as the Saticoy battery energy storage system, was built after local residents and community leaders were able to stop a proposed gas peaker plant from being built.
Instead, the battery storage system was built and completed within 9 months.
In a press release, Ventura County District 5 Supervisor Carmen Ramirez said the project has both environmental and economic benefits for the community.
"Saying no to a gas peaker plant and yes to battery-stored energy has provided our community with a nonpolluting power plant, increased our tax base, and created good jobs and ultimately better health for the people. This project is truly a testament to Oxnard's determination and resilience to modernize and better our community," he said.
The 142 Megapacks will improve grid stability and reliability by storing energy during nonpeak hours. That energy can then be discharged to match electricity supply and demand and can provide power during peak demand.
Also Read: Tesla Megapack now online in Colorado's Rawhide Prairie solar project
Electricity from the system will be supplied to Southern California Edison as part of a 20-year purchase and sale agreement. It will be able to provide enough power to keep the lights in the City of Oxnard going for four hours or all of Ventura County for 30 minutes.