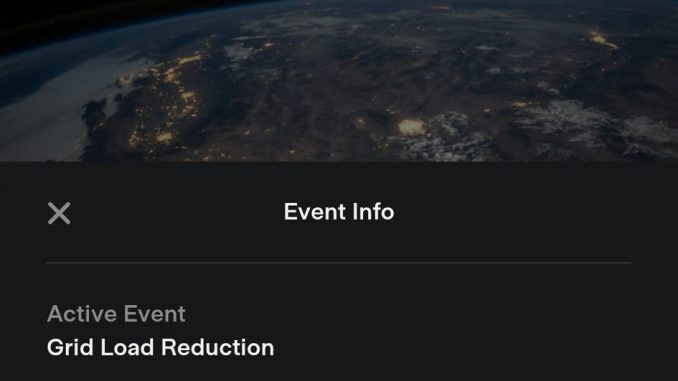 Tesla has scheduled the first Grid Load Reduction event for Powerwall owners that have signed up for the Virtual Power Plant (VPP) in California.
The event has been scheduled for August 17 to support a state-wide 'Flex Alert,' in which residents are asked to reduce energy use to protect grid reliability during times of excessive load. For this particular event, high temperatures are expected to increase energy demand, tightening available power supplies.
Participating customers can start charging their Powerwall units at 5:00am, and then support the flex alert by discharging stored energy back to the grid between 6:00pm and 9:00pm.
During those three hours owners will receive $2 per kWh for energy that is sent back to the grid.
UPDATE 11:18am PST: A few hours into the event and there is already the potential for more than 4.3MW of energy to be sent back to the grid later this evening, according to data from lastbulb.
Tesla first launched the VPP in June in partnership with utility provider PG&E, and further expanded the program this week by allowing customers of SCE to also join.
As of the most recent count, 2,345 homes with PG&E have signed up for the VPP, while 271 homes with SCE have signed up this week.