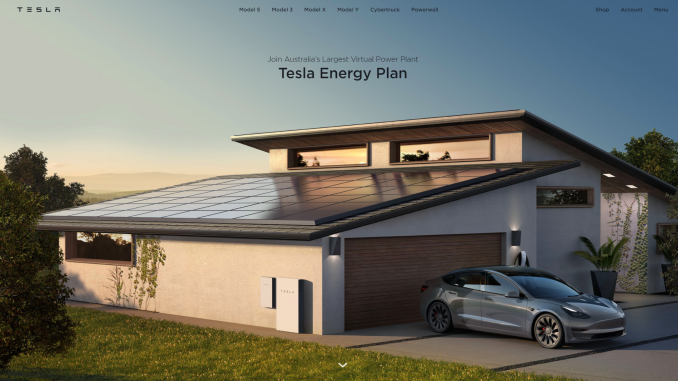 Tesla has announced Australia's largest Virtual Power Plant (VPP) is getting even larger, with residents in New South Wales, South-East Queensland & the Australian Capital Territory now able to sign up for the Tesla Energy Plan.
Tesla shared news of the expansion on their LinkedIn page, with a link to the VPP website which highlights the benefits of joining the program.
The obvious benefit is being able to take advantage of the time-of-use rates allowing participants to reduce their energy bills while at the same time increasing their use of renewable energy.
To be eligible for the Tesla Energy Plan in Australia, customers have to own or purchase at least 1 Powerwall, have an operating solar system under 15kW per Powerall, have an internet connection, and either have a smart meter or agree to have one installed at their house.
Many Australian states offer generous rebates to install solar and battery storage systems to help reduce stress on the country's often unreliable infrastructure.
The country has also installed several large battery energy storage systems to supplement the grid.
For their part, Tesla has installed solar and Powerwalls in thousands of low-income houses in southern Australia, the area hardest hit by the country's energy crisis.
You can learn more about what exactly a Tesla Virtual Power Plant is in the video below.