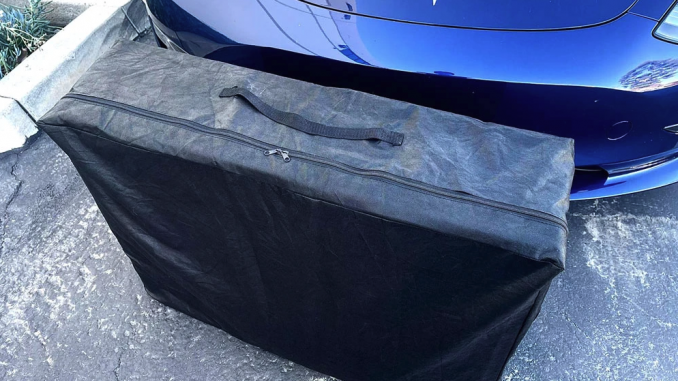 If you're looking for a comfortable and affordable way to camp in your Model Y, our friends at Tesmanian have just announced a brand foam mattress.
Save with big discounts at your favourite Tesla accessories stores, like 10% off at Tesmanian, TesBros and Nikola Pro, plus many more. Coupon codes at DriveTeslaCanada.ca/deals.
It is priced at just $169.99, plus you can save 10% off with the discount code DRIVETESLA10 at checkout. That brings the price down to just $153.00, which includes free shipping in the US. Shipping to Canada is an additional $59.99.
The first orders are expected to ship on February 5, 2021. Quantities are limited.
Product Description
The Tesla Model Y Foam Mattress is a tri-fold mattress that is a convenient and comfortable alternative to an air mattress. Made from 3″ high density foam, it features a breathable mesh top layer to keep you at a comfortable temperature through the night.
It features a compact, lightweight design that folds and unfolds with ease. It also comes with a machine washable and zippered cover that can be removed in seconds. Also included is a carry bag with handles, and a matching gray bedsheet and pillowcase set.
Package includes:
1x 3″ Foldable High Density Foam Mattress
1x Bed Sheet
1x Pillowcase Set (2 pieces)
1x Carry Bag