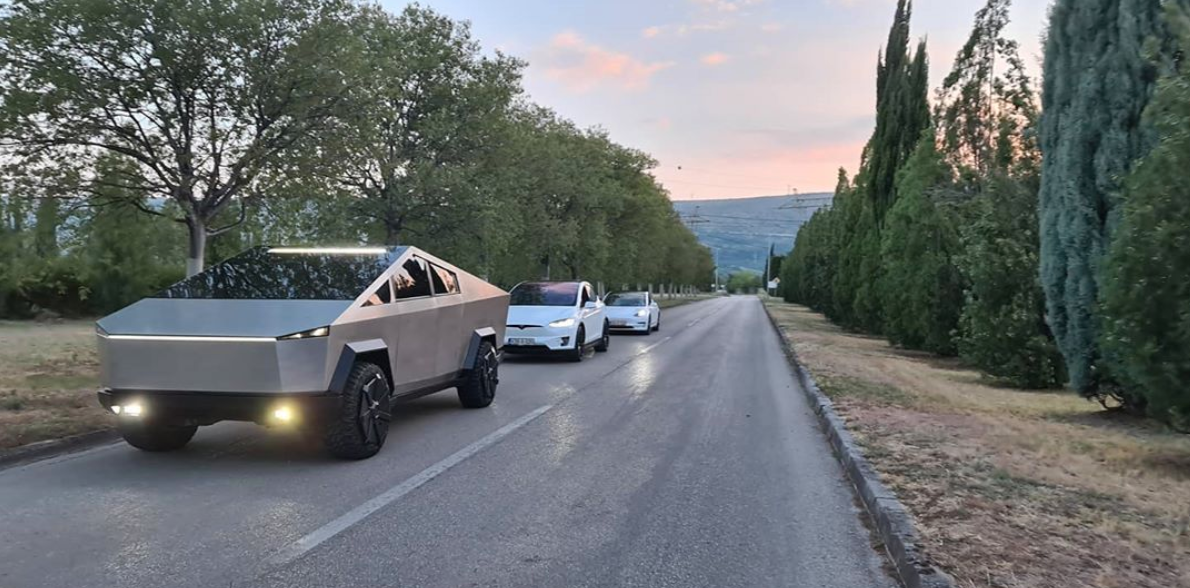 We showed you earlier this week a Ukranian man's attempt at recreating the Tesla Cybertruck, and while it looked impressive from the outside, the inside left much to be desired.
Now someone from nearby Croatio has created what may be the most realistic looking Cybertruck replica, including an interior that looks very close to the real thing.
In photos and videos posted to an Instagram account and first posted to Reddit, the Cybertruck can be seen rolling down the street followed by a Model 3 and Model X, giving us a glimpse of what we'll see on the roads next year.
Other photos show the replica under construction, but no details were given on what was used as the base of the vehicle, or what exactly is under the hood.
But perhaps most impressive is the interior, with realistic looking seats, a dash with a similar marble finish to the Cybertruck seen on reveal day (but which has since been removed), and what appears to be a 15-inch touchscreen, complete with Cybertruck graphics.
The DIY'er has also posted a video of his Cybertruck from a passing vehicle, and it looks just like the video we saw earlier this year when Elon Musk was spotted driving the real thing along a freeway in LA.
What do you think of this Tesla Cybertruck replica, would you drive it? Let us know in the comments below?