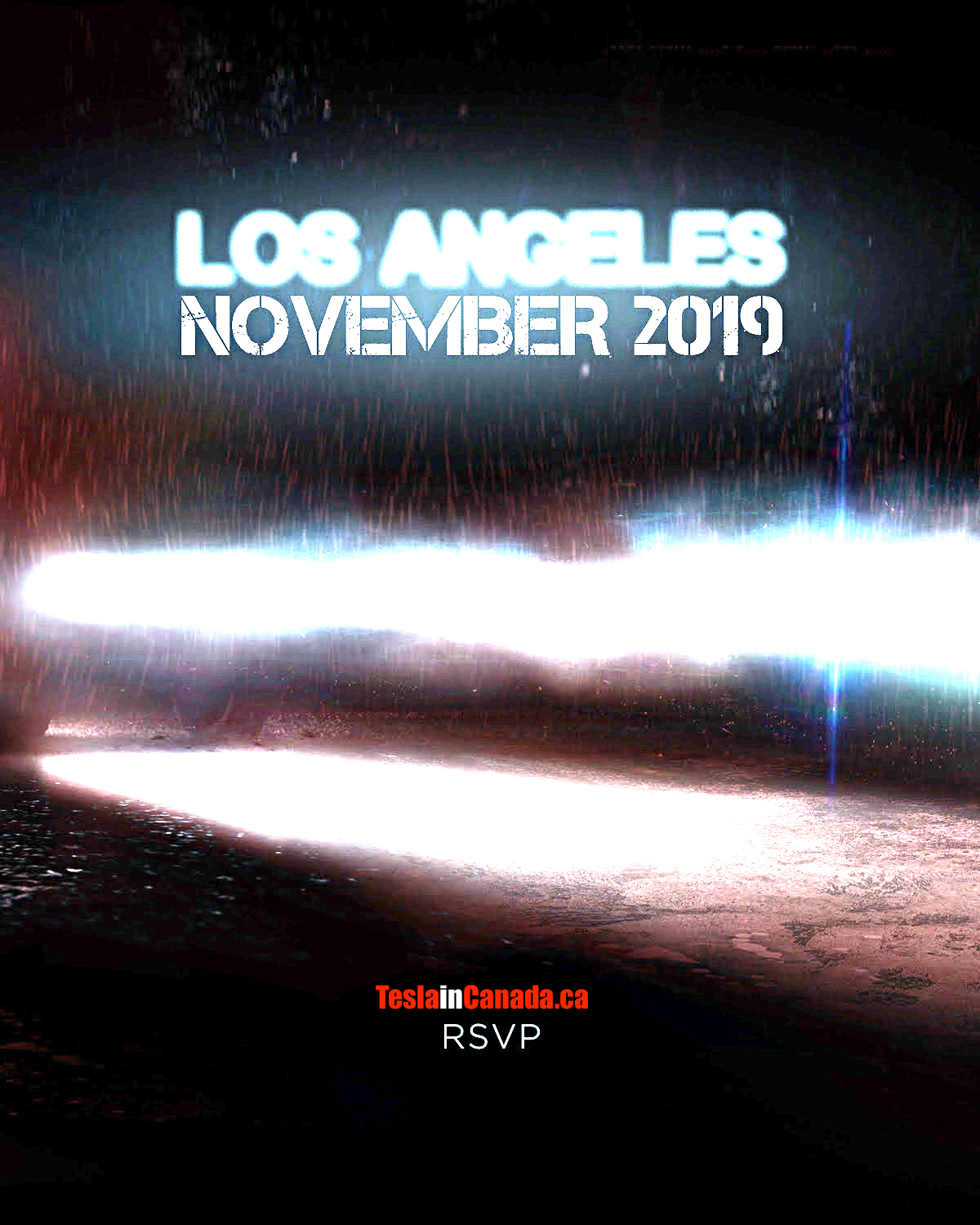 The moment we've all been waiting for is finally here – Cybertruck reveal day! Here's how to follow along as Elon Musk attempts to break the internet with his Cybertruck.
From the invitation sent out last week, the event will be held in Los Angeles near the SpaceX rocket factory (please let the reveal show the Cybertruck towing a Falcon Heavy!). It is set to begin at 8pm PST (11pm EST), and will be streamed live on Tesla's website. But since we're on Musk-time, don't expect to start exactly at 8pm.
We'll also be live tweeting the event as it happens, so follow us on Twitter for all the action, and reactions from the reveal.
Tesla also posted this video earlier this afternoon announcing the start time of the event. In it we can see the same light pattern that was shown during the Model Y unveiling. It is assumed these are the headlights of the Cybertruck, but no one knows for sure. Only a few more hours until we all find out.
Save 10% off your entire order at TeslaShop.ca with our exclusive coupon code TIC10. Includes FREE shipping within Canada.
Cybertruck Unveil starts at 8

Stay tuned for livestream pic.twitter.com/zrbsoKKLd7

— Tesla (@Tesla) November 21, 2019