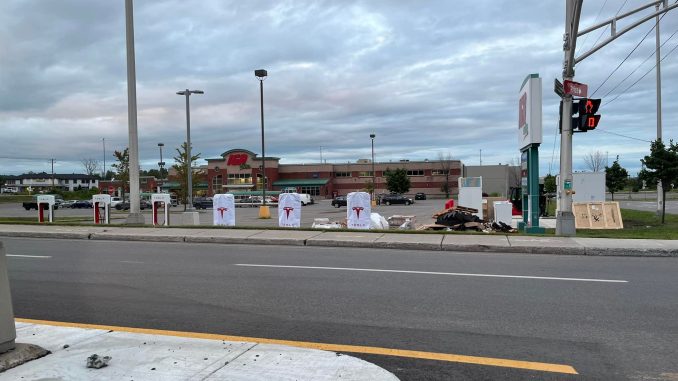 A new Tesla Supercharger in Quebec is under construction and nearing completion in Saint-Jérôme.
The Saint-Jérôme Supercharger is located in the parking lot of the IGA at 1085 Roland Godard Blvd.
A photo of the site from Thierry Dion on the Tesla Model 3/Y Quebec Facebook group shows it will be unusually small for a V3 Supercharger with just 6 stalls.
Construction has already progressed to the point where the pedestals have already been installed.
There are currently two other Superchargers waiting to be turned on in Quebec in Gaspé and La Tuque.
According to Tesla, the Saint-Jérôme Supercharger is scheduled to open in Q4 2022.