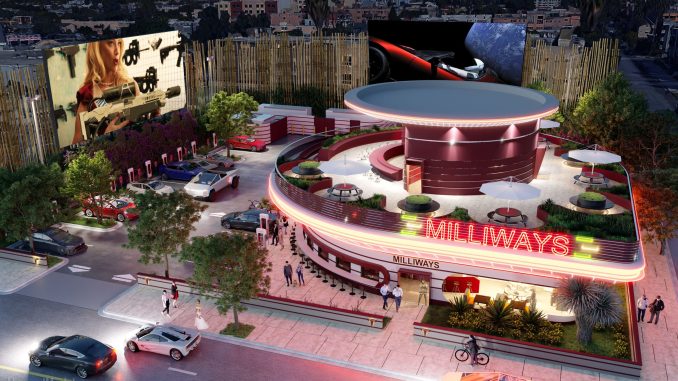 Last month Tesla filed plans with the City of Los Angeles to build a Supercharger station with a 24-hour diner and drive-in theater in Hollywood.
Tesla files plans for Hollywood Supercharger with diner and drive-in theater
Now a Tesla fan has taken those plans and architectural drawings and created some stunning renders of what the Hollywood Supercharger and Diner might look like when it is completed.
Ed Howard of Toledo, Ohio and HowardModels.com created the renders, and included all the details like the second floor patio with seating to watch the two massive 45′ tall LED movie screens overlooking the Superchargers, all surrounded by a large bamboo installation.
Howard also included 20 easter eggs in the renders. See if you can spot them, then head over to his Twitter account to see if you found them all.