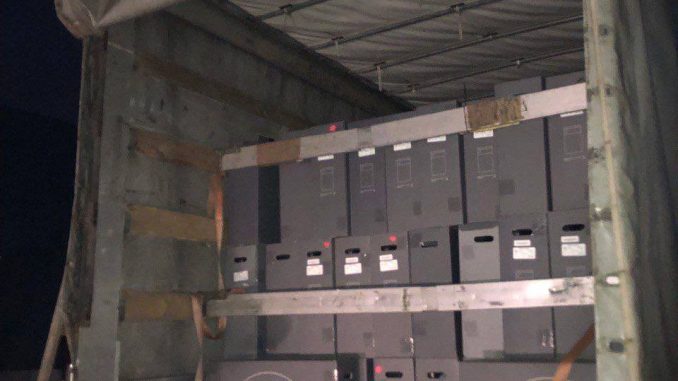 Starlink services in Ukraine reached over 200 Mbps in independent tests in the country.
The Kyiv Independent noted that:
"Ukraine conducts successful test of SpaceX's Starlink satellite internet system. Speeds reached over 200 megabits per second. SpaceX CEO Elon Musk provided Ukraine with the system to make sure that Russian forces aren't able to take down Ukraine's internet connectivity."
https://twitter.com/KyivIndependent/status/1498572816869904391
Considering that Starlink did not have a single Starlink ground station in Ukraine, these numbers are impressive.
As per multiple users, it looks like Starlink's internet services are up and running.
https://twitter.com/visegrad24/status/1498451846683312130
The Starlink terminals arrived roughly 48 hours after Elon Musk confirmed they were sending terminals and setting up the service after a plea from Mykhail Federov. Federov of course is the Vice President of Ukraine and Minister of Digital Transformation.
However, exact numbers were not released. Rough estimates online are that 100-200 Starlink terminals are currently active.
In addition, SpaceX is reportedly sending more terminals, but the company did not confirm the numbers.
Although, 200 Mbps may not seem like an excellent speeds for those of us lucky enough to get great internet, but, in the middle of a current warzone, 200 Mbps is blistering fast.
SpaceX offering free Starlink internet service in flood-ravaged Germany