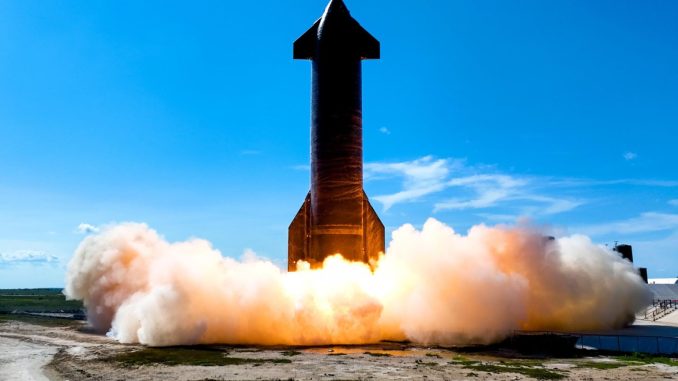 SpaceX continues to test its next-generation Starship rocket in Texas. It fired all six Raptor engines on its latest prototype, the S24. This is an essential step toward the spaceship's first orbital flight.
Pentagon is considering operating a fleet of militarized Starships.
While the test firing of the upper stage was successful, the event was marked by a fire incident. The static fire produced super-hot debris that was scattered hundreds of meters around. It led to a brush fire, to which a fire crew had to respond.
However, this is not the first fire traced to Starship development and testing. But such fires usually do not spread. Teslarati estimates the fire burned several acres. It is the second major fire incident since the one caused by a Starhopper prototype in 2019.
SpaceX successfully fired two engines on August 9th. But it could not test more engines for the rest of the month. The company addressed the problem by replacing three of the Raptor engines.
With six version 2 Raptor engines, the S24 could have generated 1380 tons of thrust during the last test. The engines burned for eight seconds.
The booster part of the Starship caught fire in July.